Starbucks Chicago Roastery
Starbucks Reserve is a selection of the rarest and most extraordinary coffee Starbucks has to offer and where Starbucks crafts their innovation and creativity.  On opening day in November 2019, Dawson doors welcomed over 10,000 visitors.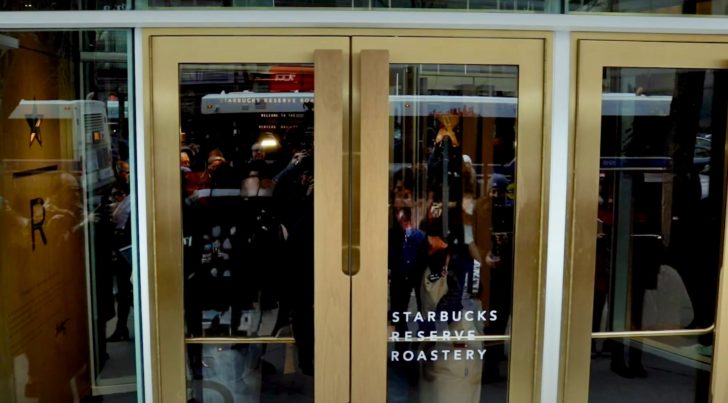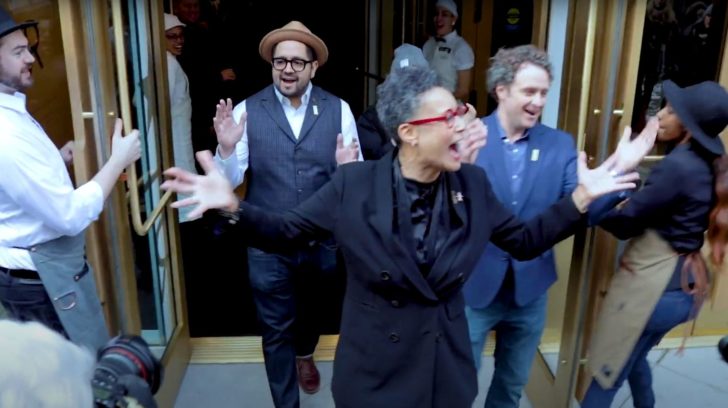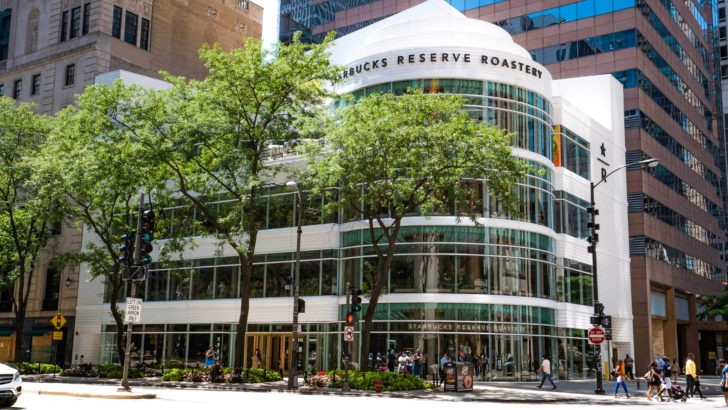 A vision to evolve a coffee house into an incredible and multi-sensory experience led designers to specify Dawson as the preferred door manufacturer for this prominent location. Dawson doors were selected because they complemented the immersive experience and provided durability to withstand the anticipated 8,000+ daily visitors! 
With these specific needs in mind, Dawson provided its Standard Series doors with continuous hinge hardware. For the material, Dawson provided .090″ Muntz metal with a #4 satin finish.  The material and finish gave the doors a sleek and luxurious look that matched the rest of the building's beauty and ambiance. Custom framing added an overall sophisticated appearance.
The world's largest Starbucks opened its beautiful doors in November 2019 and Dawson is proud to be part of this incredible masterpiece.
Doors: Standard Series with continuous hinge
Frames: Custom Series
Material:  .090" Muntz metal 
Finish: #4 Satin Finish
Location: Chicago, IL
Architect: Perkins and Will
Museum of the Bible

Washington Harbour Plaza

Capitol Crossing

St. George Theatre

Hotel Carmichael

750 17th Street

1000 Connecticut Avenue

Museum of the American Indian

National Museum of African American History

National Museum of American History

One Vanderbilt

U.S. Capitol Visitor Center

Weaver Materiel / NACO Trucking