Washington Harbour Plaza
At the heart of Washington, D.C.'s premier destination on the Georgetown Waterfront, lies the Washington Harbour Plaza. This popular waterfront destination includes numerous famous restaurants and tourist attractions, as well as a seasonal ice rink. Dawson joined Washington-based architects at Arthur Cotton Moore, to dress the Plaza's doors and frames throughout the Upper and Lower Plaza area.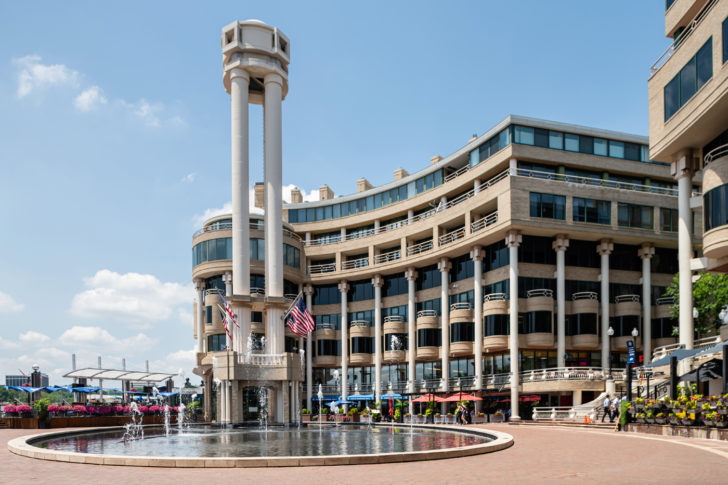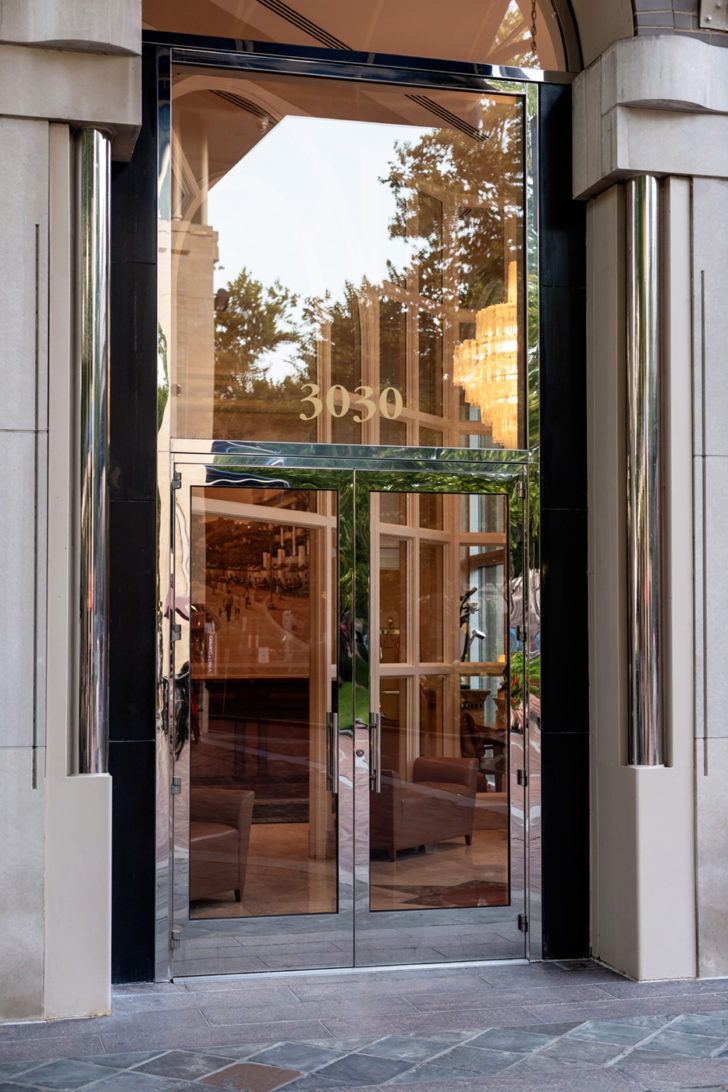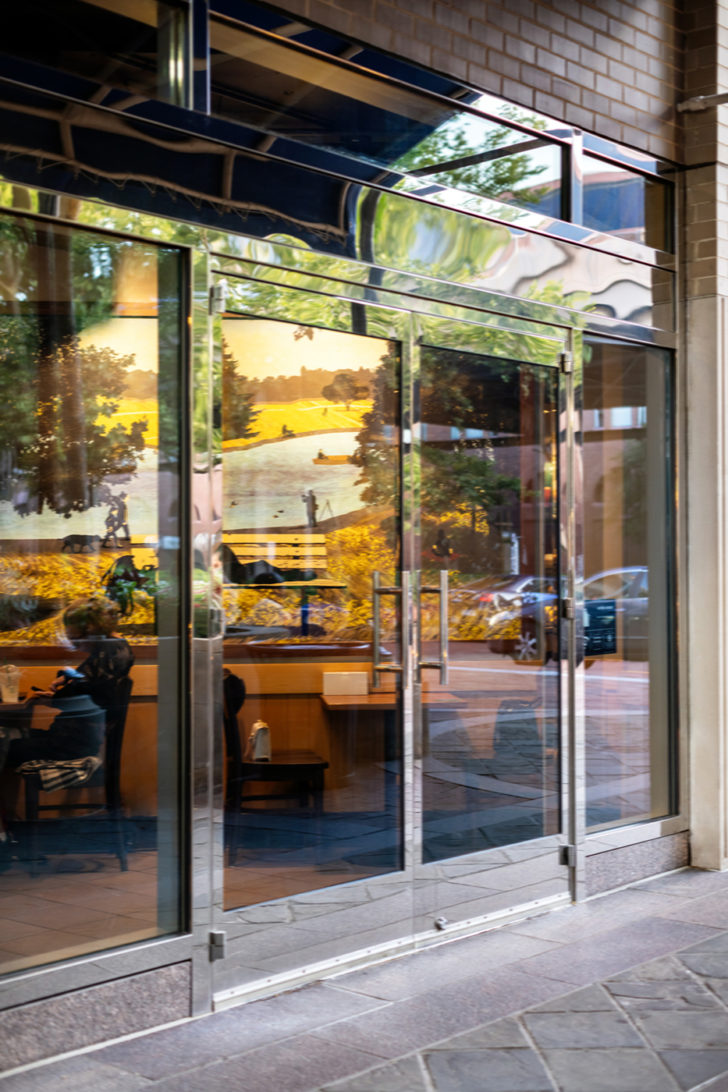 The demands of the Washington Harbour Plaza led to the implementation of the Dawson Standard Series door configuration.
A Custom Series entrance was selected as the construction, to fit the needs of the project. With a high-traffic public location like the Plaza, a .090" gauge Stainless Steel build with a pivoted swing hardware would be the proven material and mechanism to withstand the daily demands of the Upper and Lower Plaza entrances. Our Custom Series door configuration created a seamless door face with no face welding and a clean aesthetic achieved through formed-in glass stops at the exterior side of the door and brake-formed butt-joint glass stops at the interior, a feature only available at Dawson.
A  #8 polished mirror finish would be the final touches to bring the doors to completion.
To this day, the Washington Harbour Plaza remains a vibrant destination for local and international traffic, and Dawson is proud to have played a part in bringing a high quality, custom entrance to the waterfront.
Doors: Custom Series offset pivoted Doors w/ fixed flat glazing
Frames: No framing

Materials & Finish:

13 (.090") Gauge type 316 Stainless Steel w/ #8 polished mirror finish

Architect:

Arthur Cotton Moore
Location:

Washington, DC, United States
National Museum of African American History

U.S. Capitol Visitor Center

Capitol Crossing

National Museum of American History

Museum of the American Indian

Museum of the Bible

750 17th Street

1000 Connecticut Avenue

One Vanderbilt

St. George Theatre

Weaver Materiel / NACO Trucking