National Museum of American History
The Smithsonian National Museum of American History collects, preserves, and displays the heritage of the United States in the areas of social, political, cultural, scientific, and military history. Among the items on display is the original Star-Spangled Banner. Dawson doors proudly greet over four million visitors per year, with their entry doors and frames in vestibules on both the first and second floors.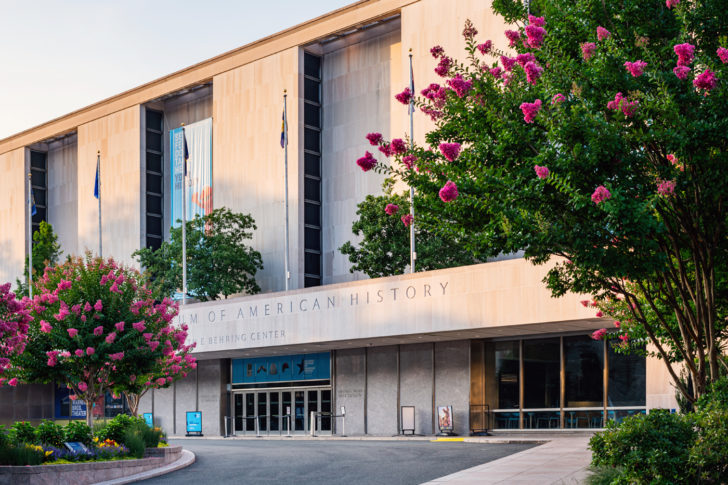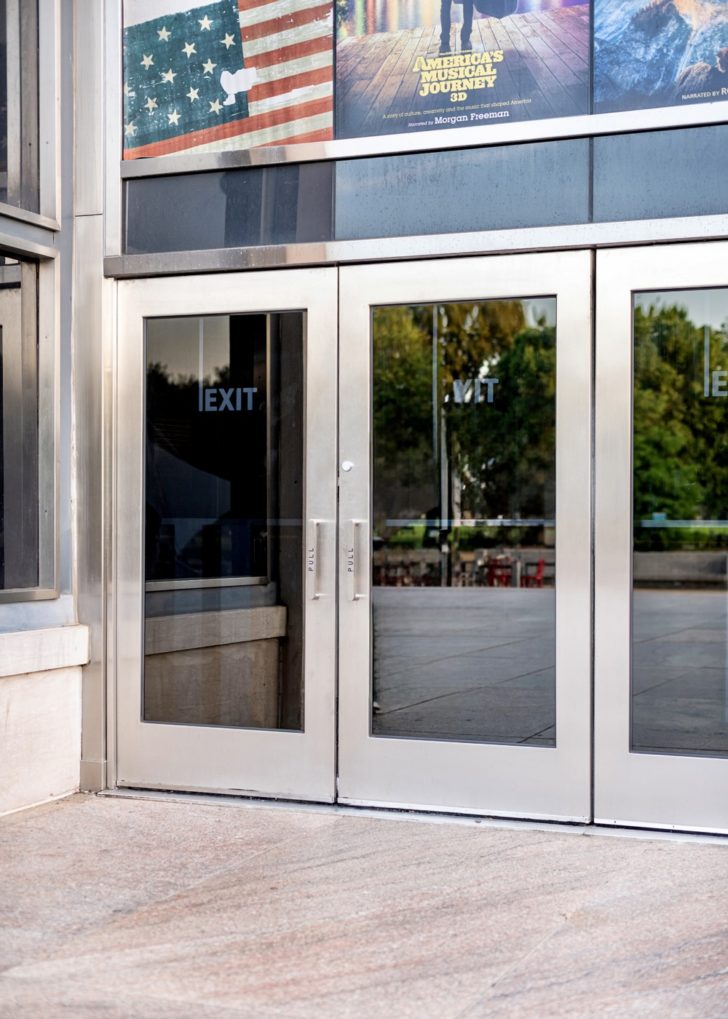 When constructing the doors for the Smithsonian National Museum of American History, Dawson knew the final product needed to be durable and strong given the influx of visitors each day. With the needs of the space in mind, Dawson provided its Custom Seamless Series doors with center pivoting hardware. This choice would help ensure that Dawson's doors could withstand any level of traffic into and out of the building.
For the material, 13 gauge Stainless Steel and a #4 satin grained finish were selected. This choice of material and finish gave the doors a sleek and lustrous look that matched the refined and elegant ambiance of the rest of the building. No framing was used for the doors, adding to the clean and sophisticated appearance of the museum. 
The Smithsonian National Museum of American History sits at the center of the National Mall. Dawson appreciated the opportunity to work on a building that serves as one of the main focal points of DC's celebrated collection of museums.
Doors: Custom Seamless Series, Center Pivoted Swing Hardware
Frames:

No framing

Material:

13 (.090") Gauge Stainless Steel w/ #4 satin grained finish

Architect:

Gary Haney

Location:

National Mall; Washington, DC, United States
National Museum of African American History

U.S. Capitol Visitor Center

Washington Harbour Plaza

Capitol Crossing

1000 Connecticut Avenue

750 17th Street

Museum of the American Indian

Museum of the Bible

One Vanderbilt

St. George Theatre

Weaver Materiel / NACO Trucking