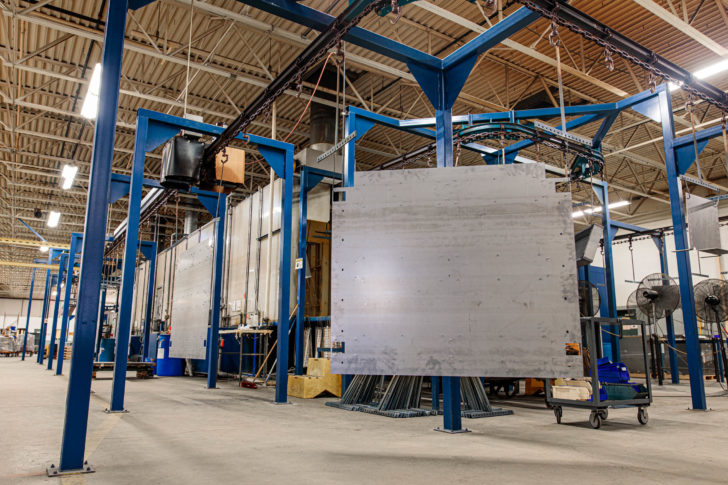 Wet Painting
Our automated powder coat line is easily adaptable to accommodate wet painting to meet many product specifications. Applying water or solvent based paints to metal or plastic parts along with low to mid-temperature forced air drying is well within our capabilities.  An open ended wet paint spray booth and batch oven are also available, for low volume or prototype projects.
Other Services
Assembly & Shipping

Custom assembly, silk-screening, and packaging & shipping are among the additional services we provide.

Powder Coating

Customized to your project specifications, regardless of texture and thickness.

Sandblasting

Quality abrasive sandblast services designed to meet your needs.