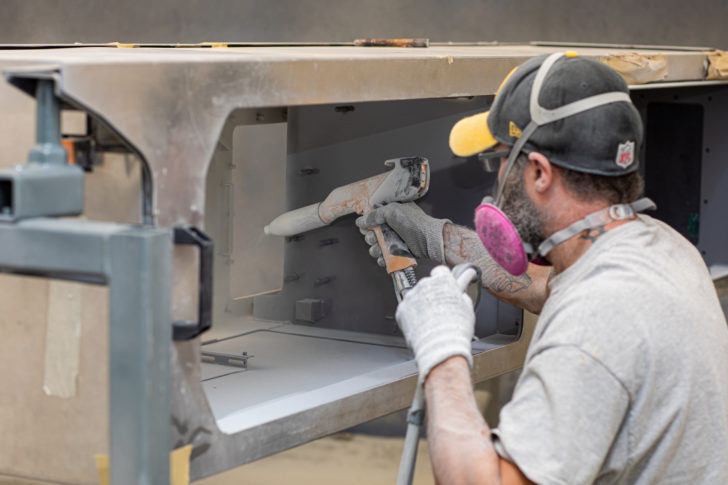 Powder Coating
Dawson offers powder coating solutions to meet the most stringent customer specifications.  Primarily, we utilize a three-stage pretreatment process consisting of an iron phosphate detergent, a cold water rinse, and a non-chrome seal rinse.  Our iron phosphate detergent includes additional fluoride ions which increase the etching effects on aluminum and stainless steel surfaces.  We also offer mechanical blasting as a pretreatment option prior to powder coating.  Complex geometries are tested using our in-house DataPaq to ensure optimum cure cycles thus eliminating over-baking and discoloring of the powder.  Our automated paint line has a part size envelope of 4' wide x  5' tall x 12' long.  Parts that exceed this size can be painted in our dedicated off-line batch spray booth and cured in our dedicated batch oven which has an envelope size of 10' wide x  10' tall x 15' long.
Equipment & Processes
High-temperature custom masking capabilities by use of vinyl stencil cutting machine

Dual Color paint schemes including Industry Standard Gelling Primers

Automated GAT systems paint line

Deimco roll-off powder coating booth

Off-line batch booths

Custom finishes

Salt spray testing

Silk-screening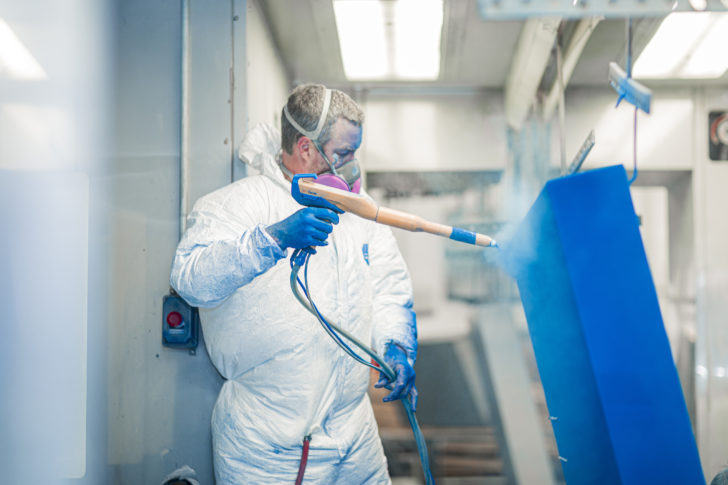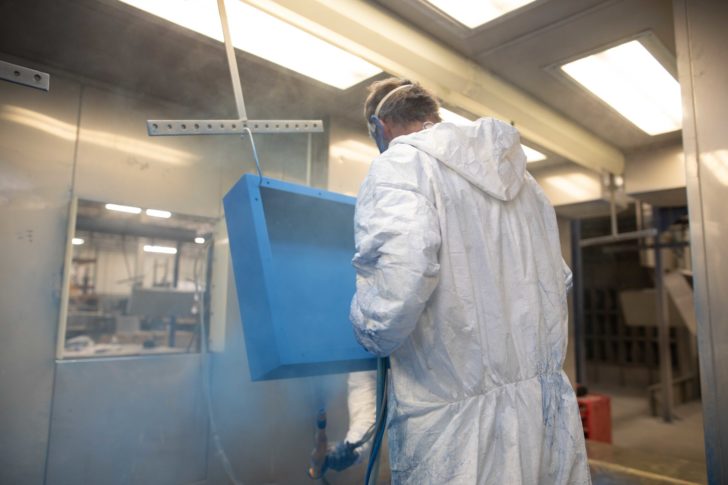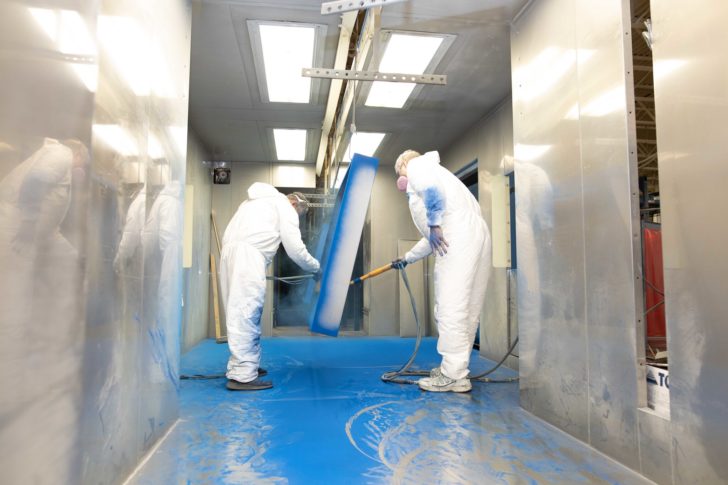 Other Services
Assembly & Shipping

Custom assembly, silk-screening, and packaging & shipping are among the additional services we provide.

Wet Painting

Solvent-based or water-based paints are available and applied at two on-line spray booths.

Sandblasting

Quality abrasive sandblast services designed to meet your needs.