Hotel Carmichael
The Hotel Carmichael, an Autograph Collection Hotel, is Carmel City's new immersive boutique hotel offering singular experiences that encourage guests to be fully present and appreciate the moment. The Hotel features 122 boutique rooms and suites that feature classical decor, rich furnishings, and luxurious accents.  This architectural masterpiece was designed to inspire a journey through history with all the modern amenities guests desire. Dawson is proud to welcome visitors through the doors of this architectural masterpiece.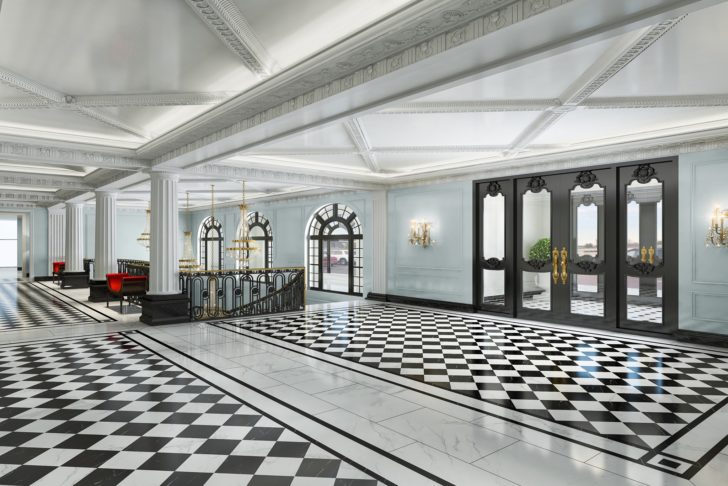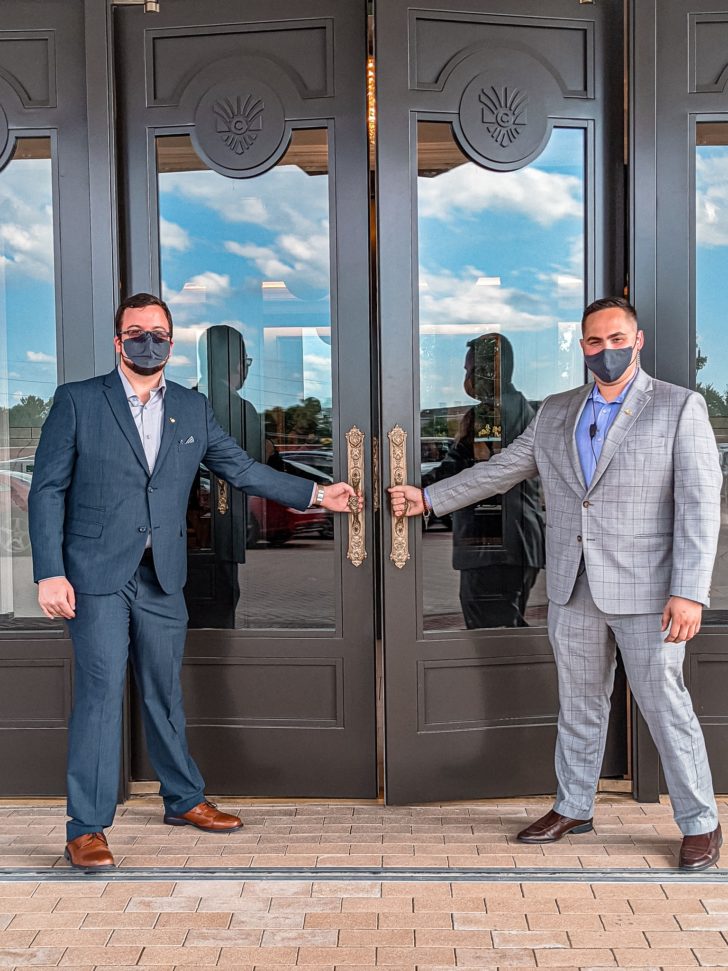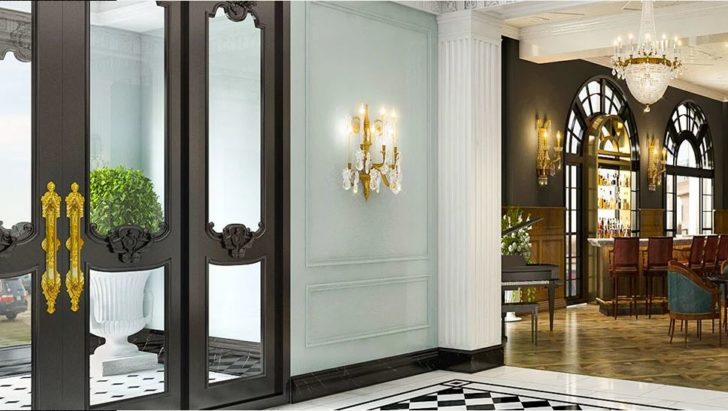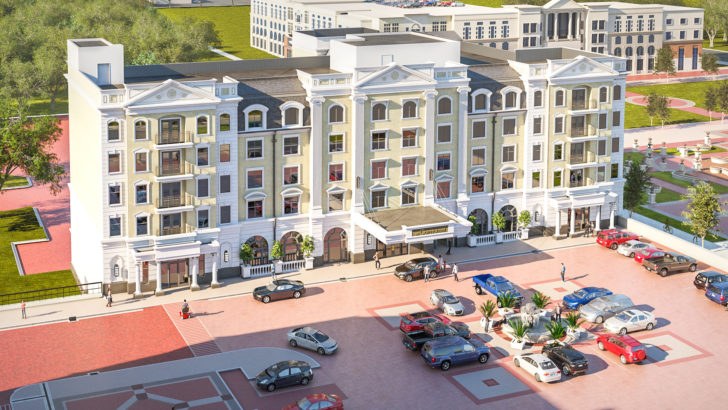 When constructing the main entry doors on this high-end Hotel, Dawson was asked to not only match the hotel's unique architectural style but also provided high-quality, robust product to handle the daily use. A consistent design was key, so Dawson provided its Custom Series balanced doors and frames. The choice matched the luxury and style of the building and included a custom machined logo integrated into the cross rail of the doors, resulting in a truly one-of-a-kind entrance.
For the material, Dawson provided 13 (.090″) Gauge galvannealed steel with a powder-coated bronze finish. The choice of material and finish gave the doors a sleek and lustrous look that matched the refined, elegant ambiance of the rest of the building. For the framing, Dawson used custom Balanced frames with automatic operators.
Doors: Custom Series balanced doors and frames
Sidelites: Sidelites at single doors
Frames: Balanced with automatic operators
Material: 13 gauge galvannealed steel
Finish: powder coat paint
Architect: GSB Architects
Location: Carmel, IN
1000 Connecticut Avenue

750 17th Street

Capitol Crossing

Museum of the American Indian

Museum of the Bible

National Museum of American History

One Vanderbilt

St. George Theatre

U.S. Capitol Visitor Center

Washington Harbour Plaza

Weaver Materiel / NACO Trucking