Museum of the American Indian
The Smithsonian National Museum of the American Indian collects, preserves, and displays, the heritage of the Native Americans of the United States. It is home to the world's most expansive collections of Native artifacts including objects, photographs, archives, and media, covering the entire Western Hemisphere. Dawson doors proudly greet over one million visitors per year, via their first-floor exterior and lobby entrances.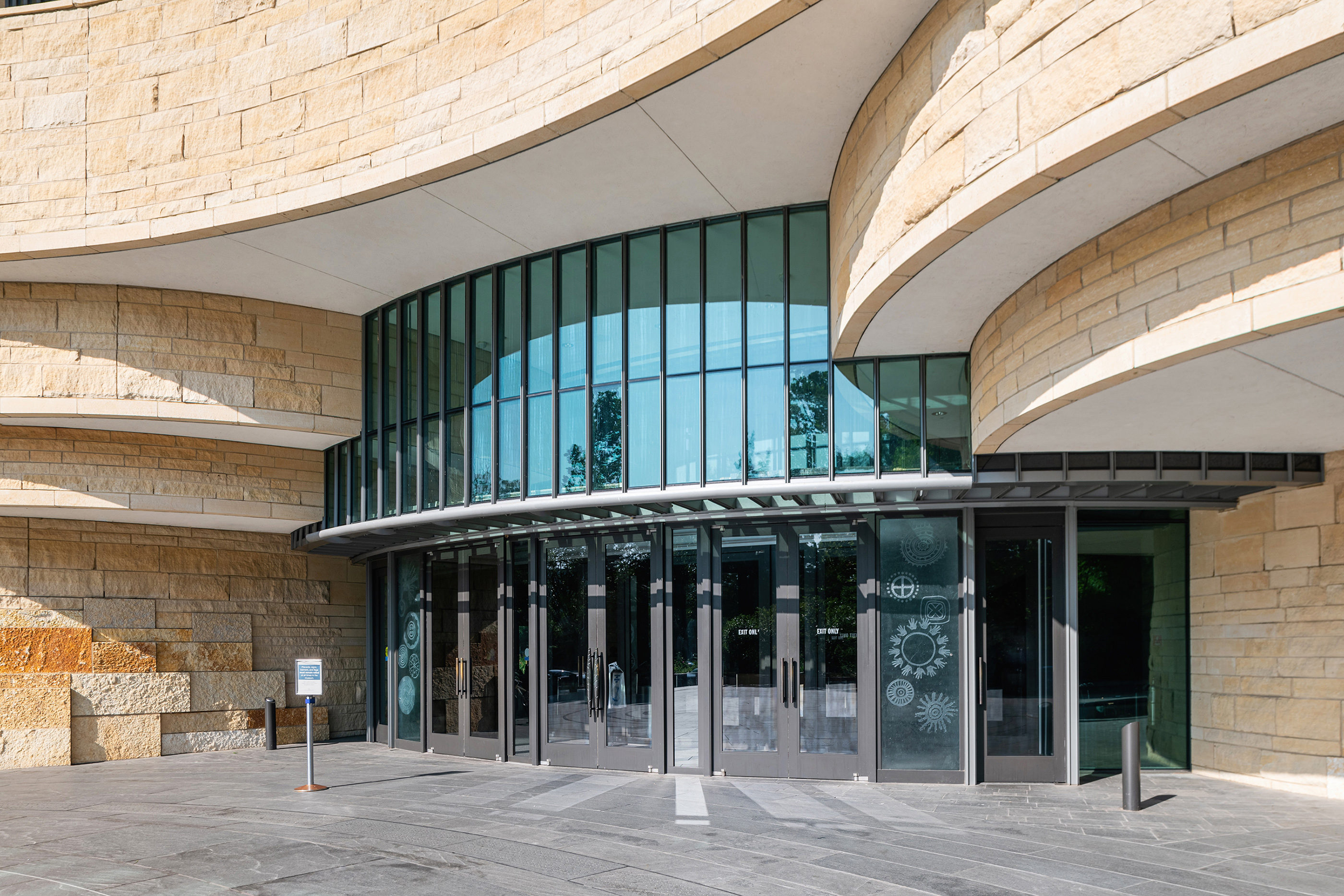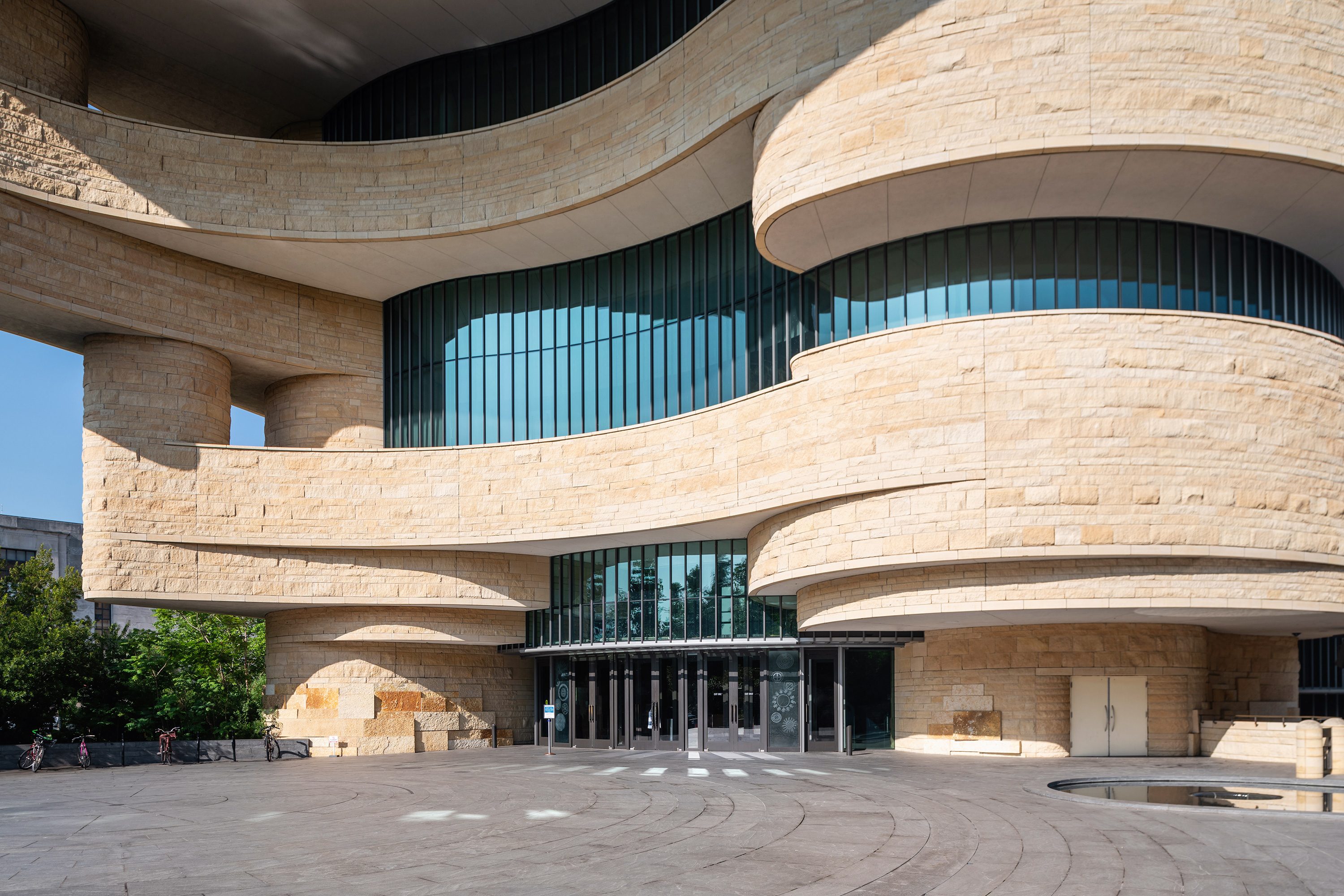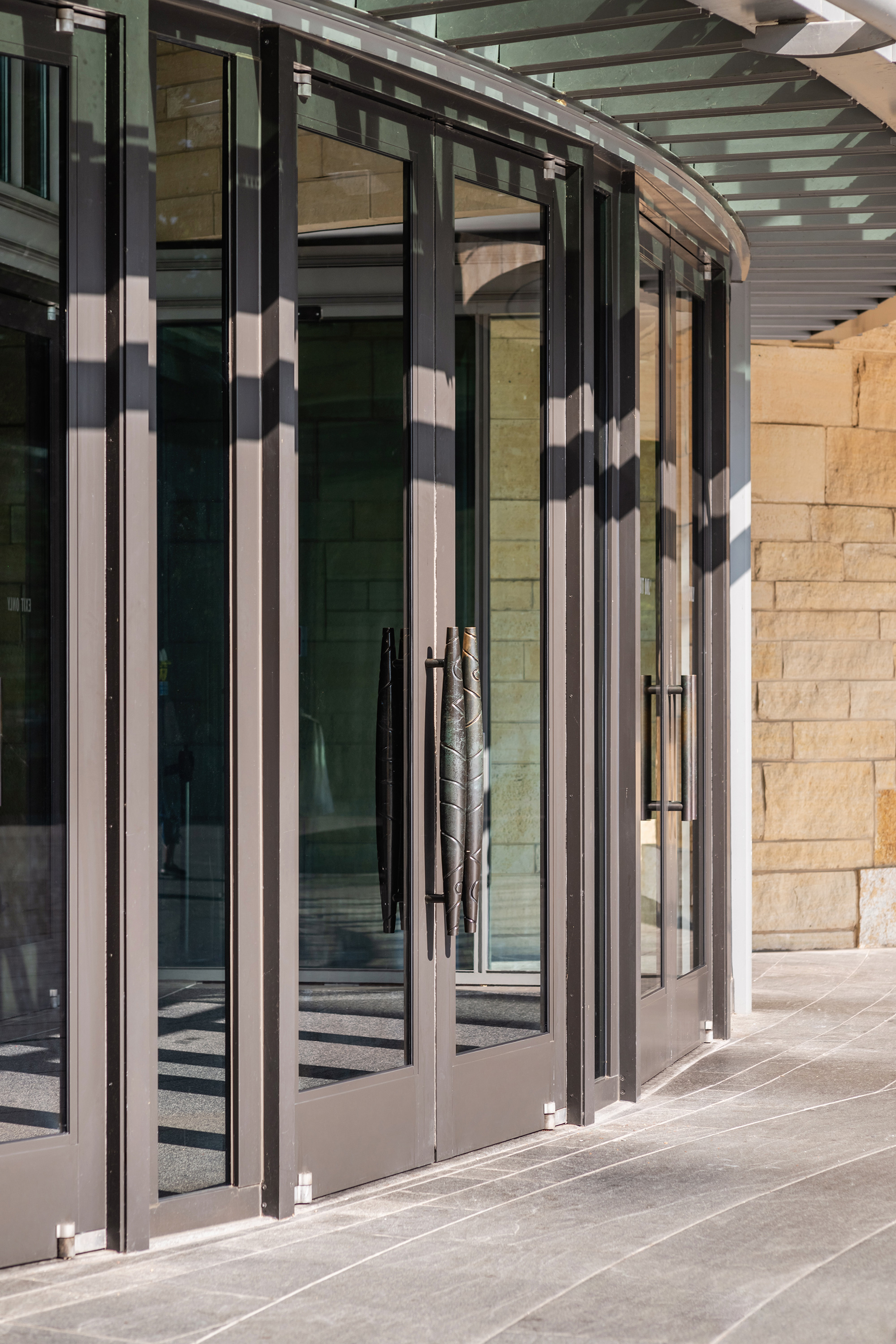 When constructing the doors for the Smithsonian National Museum of the American Indian, Dawson was asked to provide a clean sophisticated appearance, while also providing a durable and strong product needed to handle the influx of visitors each day. With the needs of the space in mind, Dawson provided its Aluminum Balanced Series with both manual and auto-operated doors.  This choice would help ensure that Dawson's doors could withstand any level of traffic in and out of the building.
For the material, Dawson provided .125" thick type 6061-T6 Aluminum Extrusion and Kynar UC51713XL-S Pewter finish. The choice of material and finish gave the doors a sleek and lustrous look that matched the refined, elegant ambiance of the rest of the building. For the framing, Dawson used 3" x 6" brake-formed headers on auto-operated doors, adding a clean and sophisticated appearance.
The Smithsonian National Museum of the American Indian is located in the National Mall in Washington, DC. and is one of Washington DC's key tourist attractions celebrating the richness, depth, and diversity of past and present Native cultures.
Doors: Balanced Doors – (6) Pair & (4) Single Aluminum Balanced Doors/Frames
Frames: 3″ x 6″ Extruded Aluminum Headers on manual doors.  6″ x 6″ housings on Auto-Operated doors
Material: .125" thick type 6061-T6 Aluminum Extrusion
Finish: Kynar UC51713XL-S "Pewter"
Architect: architrave p.c., architects
Location: National Mall; Washington, DC, United States
Capitol Crossing

National Museum of African American History

National Museum of American History

U.S. Capitol Visitor Center

1000 Connecticut Avenue

750 17th Street

Museum of the Bible

One Vanderbilt

St. George Theatre

Washington Harbour Plaza

Weaver Materiel / NACO Trucking