Capitol Crossing
Capitol Crossing is a $1.3 billion real estate development project in Washington, DC. It serves as a multi-phased, master-planned development designed to offer Washington's newest and most efficient office environment, as well as create a first-of-its-kind ecodistrict in the nation's capital. In the pivotal 200 and 250 Massachusetts Ave. developments, Dawson provided all the mirror finish stainless steel entrances, featuring its proprietary Dawson Balanced Door hardware.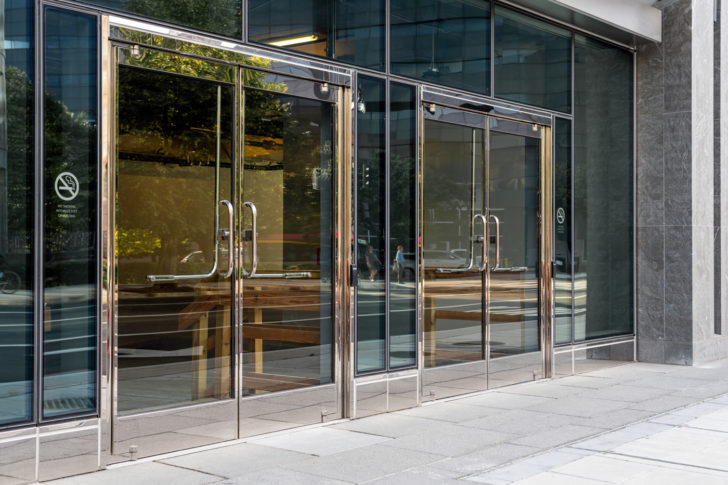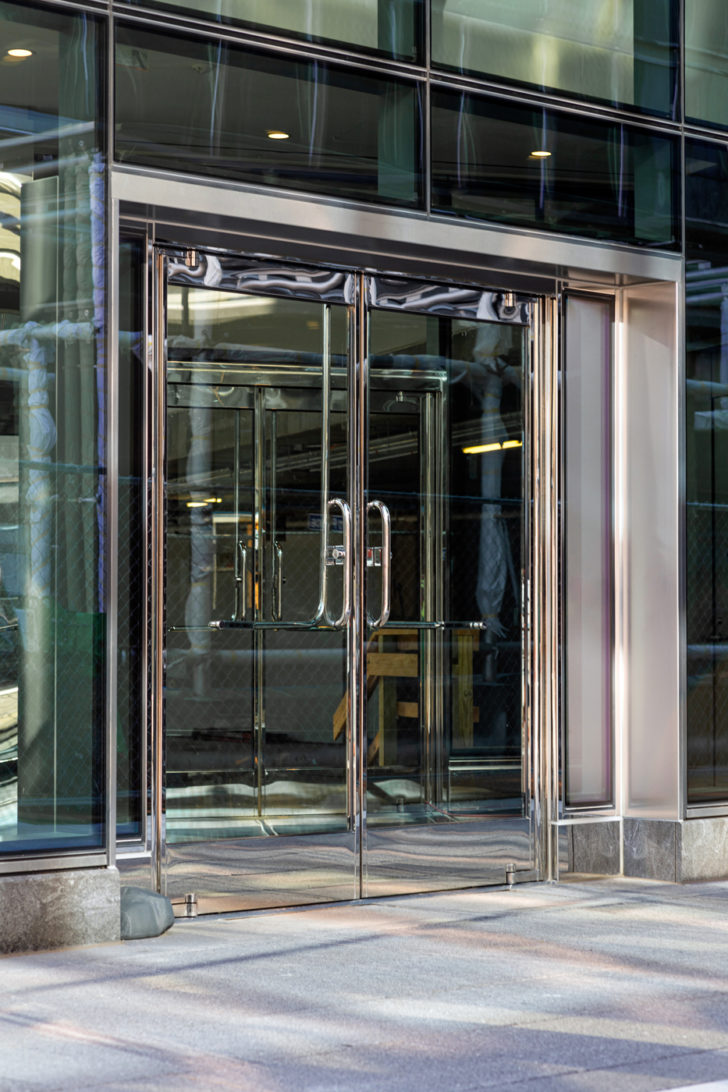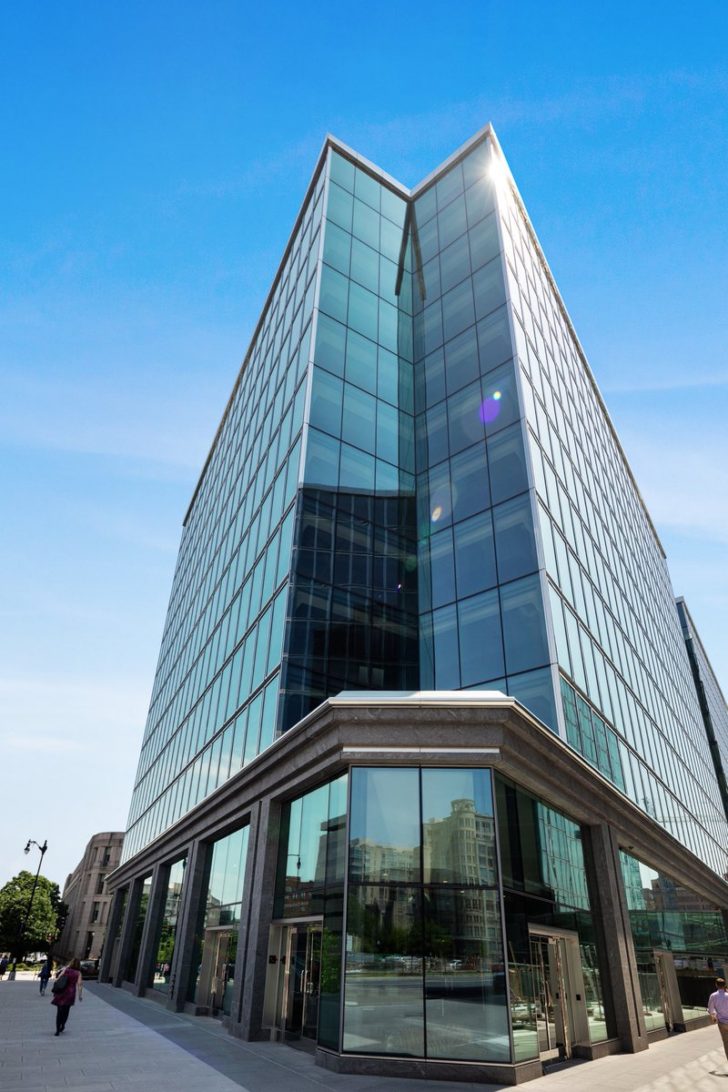 The innovative and avant-garde thinking at the center of the Capitol Crossing project was the inspiration behind the decision-making for this project. In choosing the construction of the doors, Dawson wanted to match the modern flair and energy of the development. Dawson provided an Ultra Narrow Stile with an exposed hinge tube for the entrances. For the sidelites, a fixed Ultra Narrow Stile was utilized. Both the doors and sidelites were factory glazed. 
For the framing, Dawson used a balanced header. A .090" gauge Stainless Steel was used as the material for the project, along with a #8 polished mirror finish. The choice of material and finish added to the contemporary look and feel of the 200 and 250 Massachusetts Ave. developments.
Dawson was honored to work on a project that represents a new wave of innovative construction in the nation's capital. Our doors serve as an entryway into a cutting-edge approach to how residents in DC can experience the city.
Doors: Balanced Ultra Narrow Stile doors, factory glazed
Sidelites:

Fixed Ultra Narrow Stile, factory glazed

Frames:3"x6" Standard Balanced Headers & 7 ½" x 6" Balanced Headers with concealed automatic operators with clad exposed hinge tubes
Material:

13 (.090") Gauge Stainless Steel w/ #8 polished mirror finish

Architect:

Kohn Pedersen Fox Associates, Kevin Roche John Dinkeloo and Associates (KRJDA), Skidmore, Owings & Merrill

Location:

Washington, DC, United States
Download & Print this Case Study
National Museum of African American History

U.S. Capitol Visitor Center

Washington Harbour Plaza

National Museum of American History

1000 Connecticut Avenue

750 17th Street

Museum of the American Indian

Museum of the Bible

One Vanderbilt

St. George Theatre

Weaver Materiel / NACO Trucking

Hotel Carmichael

Starbucks Chicago Roastery