St. George Theatre
The St. George Theatre, centered in the historic St. George District of Staten Island, is a 2,800-seat theatre that opened in 1929 and was renovated in 2004. It hosts a variety of activities, including educational programs, architectural tours, television and film shoots, concerts, comedy, Broadway touring companies, and children's shows. Dawson is proud to welcome visitors through their doors.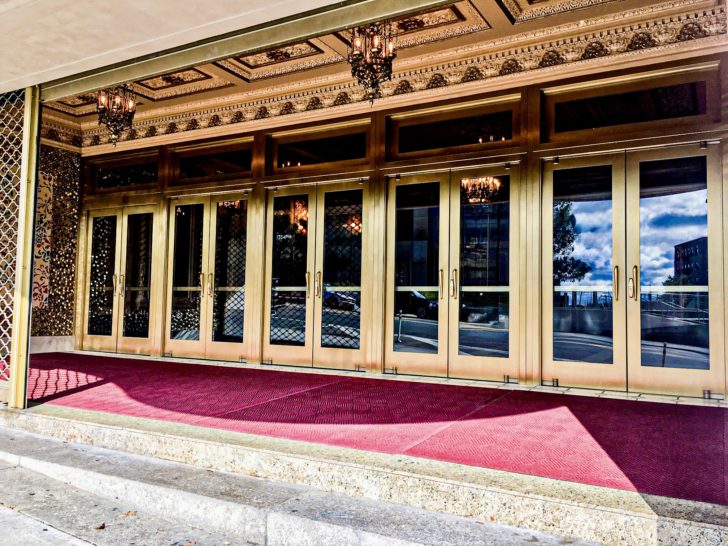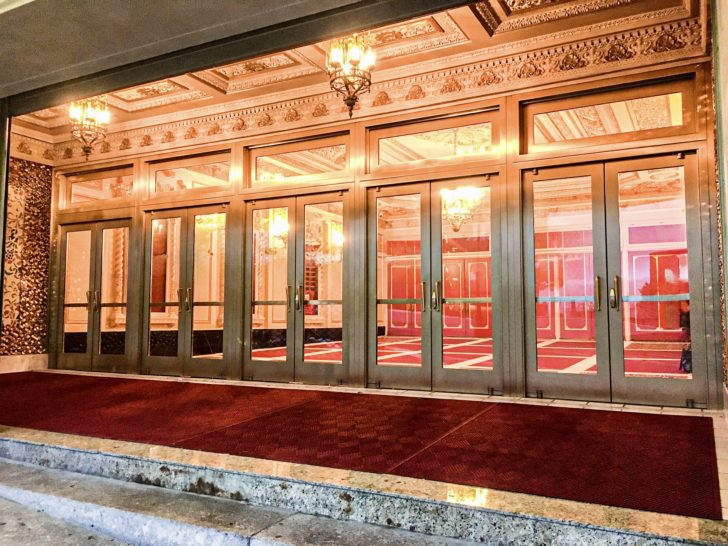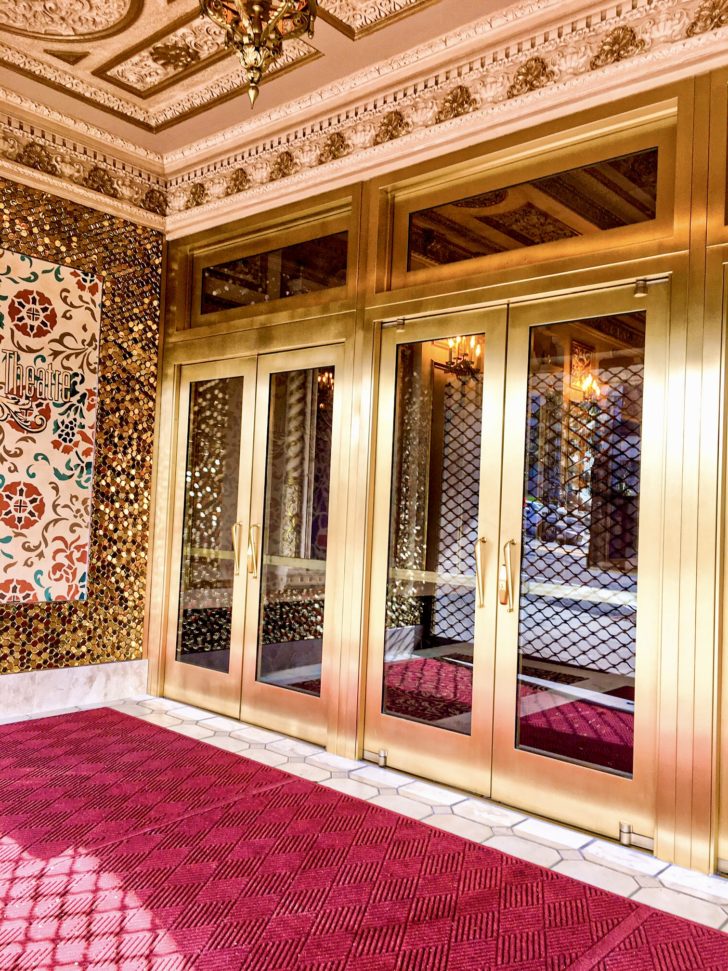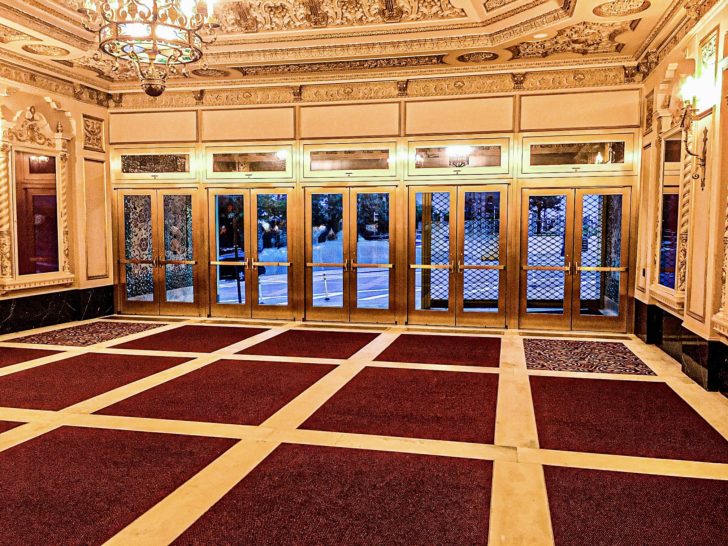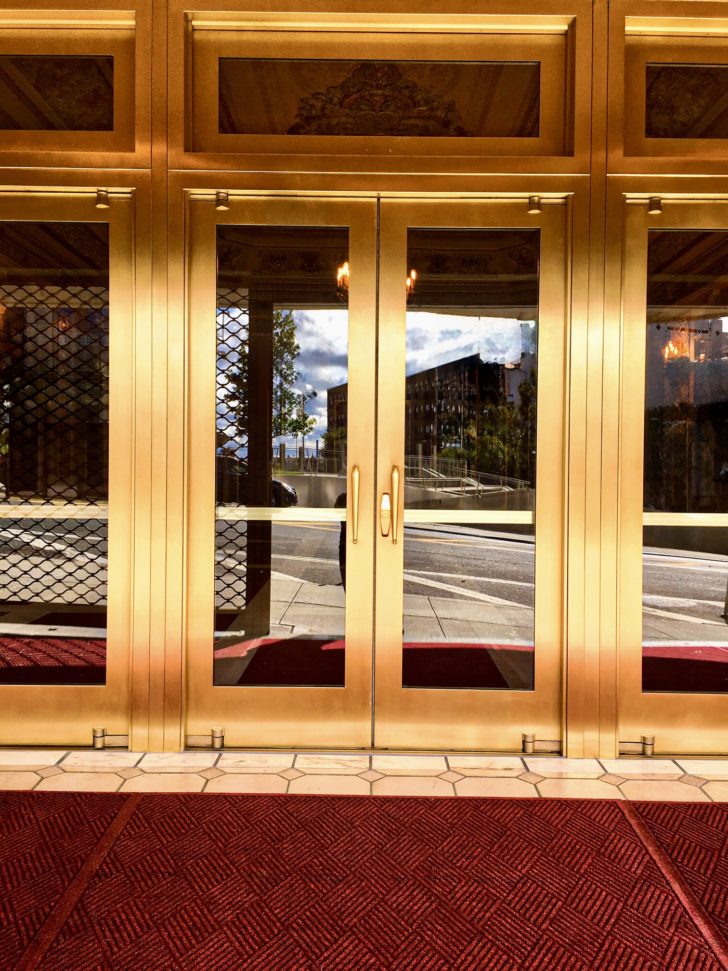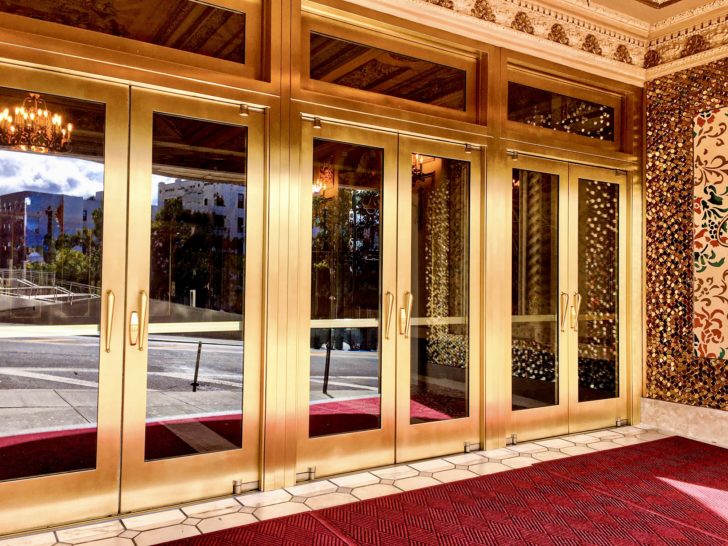 When constructing the lobby doors for the historic St. George Theatre, Dawson was asked to provide a beautiful, high-quality durable product to not only withstand the daily use, but blend in with this historic structure. With these specific needs in mind, Dawson provided its Standard Series Balanced Doors. 
For the material, Dawson provided .090″ Muntz metal #4 Satin finish. For the framing, Dawson used custom series balanced frames with operable transom sidelites.  MON-X, the customer and installer, selected Dawson because our balanced doors are well fabricated, preassembled, properly packed, and easy to install.
MON-X is a Canadian-based company with a long-standing reputation for high-quality custom glass, stainless steel, bronze, aluminum, and other architectural related projects.
"We always use Dawson's doors because they have a great product. Their service and quality is above all other companies." – Carmine Vendittoli, President of MON-X.
Doors: Standard Series balanced doors
Sidelites: Operable transoms
Frames: Custom Series balanced
Material: .090″ Muntz metal
Finish: #4 satin finish
Architect: Fred Basch Architects
Location: Staten Island, NY
Draper Utah Temple Doors

415 Central Park West

Hotel Carmichael

Weaver Materiel / NACO Trucking

Washington Harbour Plaza

Starbucks Chicago Roastery