Weaver Materiel / NACO Trucking
-a 4th generation, family-owned business since 1944
Weaver Materiel has supplied the foundry and industrial markets across the Northeast and Midwest for over 75 years with the highest quality consumable products available such as steel, iron, and non-ferrous materials. NACO Express is a prominent over-the-road, full-service trucking company based in Jamestown, NY. They provide reliable logistics solutions and serve many industries and customers throughout the United States. The new corporate facility to house both Weaver Materiel and NACO Express was completed in 2020. Dawson was proud to offer a high-quality and sustainable entry door for this new 27,000 sq. Ft. headquarter building.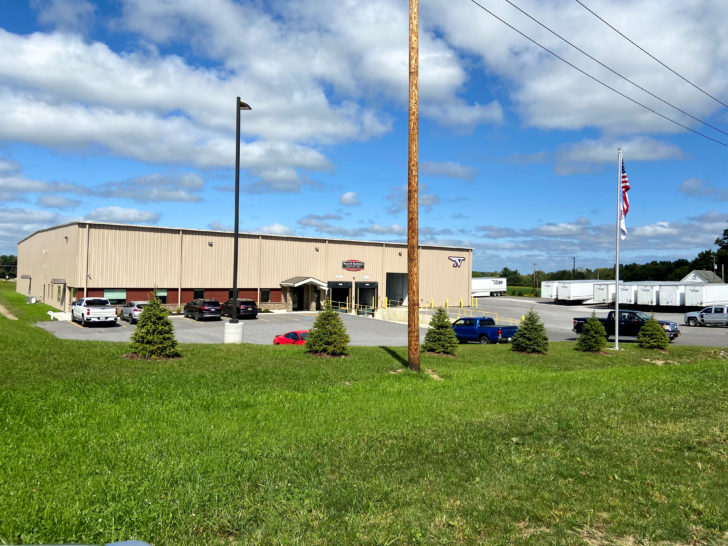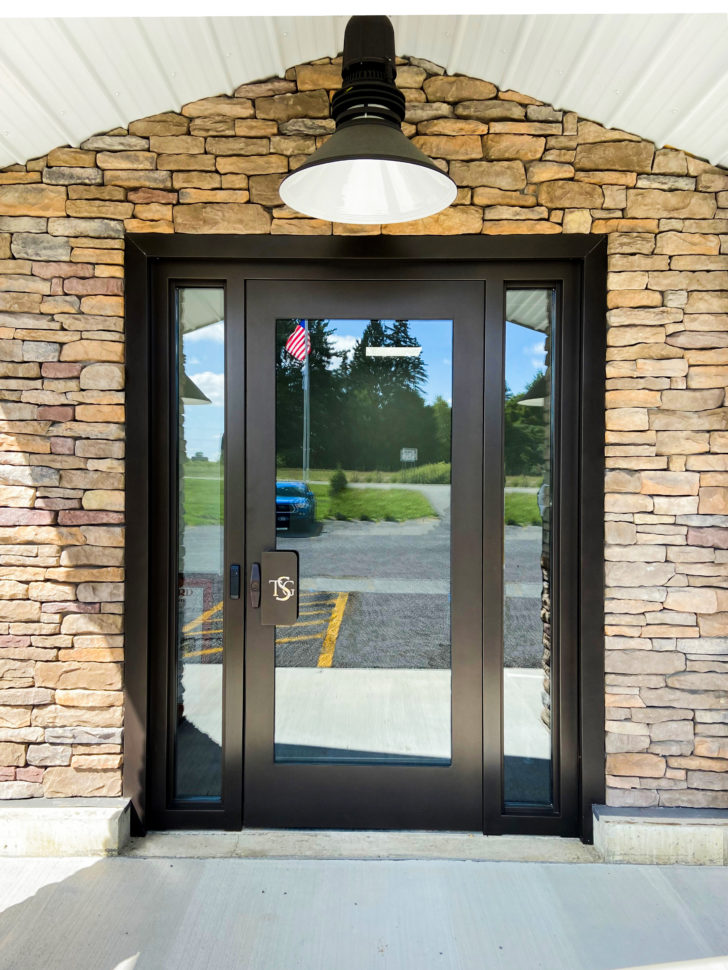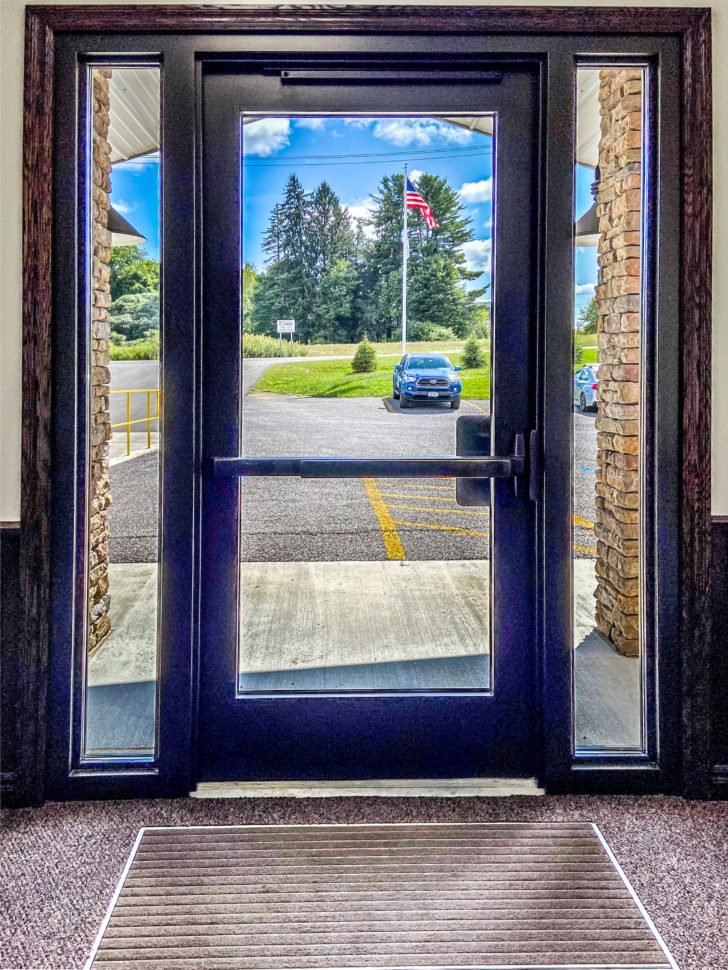 Dawson was contracted to provide an entry door for its new headquarter facility. It was essential to Weaver Materiel/NACO Express not only to provide a quality, durable product, but one sourced with local manufacturing and American-made material. Dawson provided Custom Series doors with a concealed continuous hinge and with 1″ IGU factory-glazed glass. For the material, Dawson provided 13 ga galvannealed steel with exterior-grade powder coat paint by Spray-Tech Finishing, Inc.
The importance of designing a weathertight door was more imperative in this facility because there is no vestibule or double set of doors to help control the climate.  Engineers worked with the owner to create a full-panel hinge system so that the door's arm is hidden within for a clean aesthetic appearance.  The door was outfitted with a custom push plate that included a laser-cut logo and a mirror finish with a stainless-steel backing.
"I always wanted to own a Dawson Door.  A door that when you grab on to open, you know it's a quality piece because you can feel the weight, security, and craftsmanship that transcends from your hand to your mind."  -Dean Weaver, Owner
Doors: Standard Series, concealed continuous hinge, 1″ IGU factory glazed 
Sidelites: Two sidelites
Frames: Custom Series
Material: 13 ga galvannealed steel
Finish: Exterior grade powder coat paint by Spray Tech
Architect: N/A
Location: Jamestown, NY
750 17th Street

1000 Connecticut Avenue

Washington Harbour Plaza

U.S. Capitol Visitor Center

Capitol Crossing

Museum of the American Indian

Museum of the Bible

National Museum of African American History

National Museum of American History

One Vanderbilt

St. George Theatre