Draper Utah Temple Doors
Standing on a ridgeline near the mouth of Draper's Corner Canyon, the Draper Utah Temple offers an inspiring view of the entire Salt Lake Valley. The Draper Utah temple was the twelfth temple built in Utah. The Temple is built from the finest materials including granite from China and limestone from France and carries a sego lily, Utah's state flower, theme throughout the temple.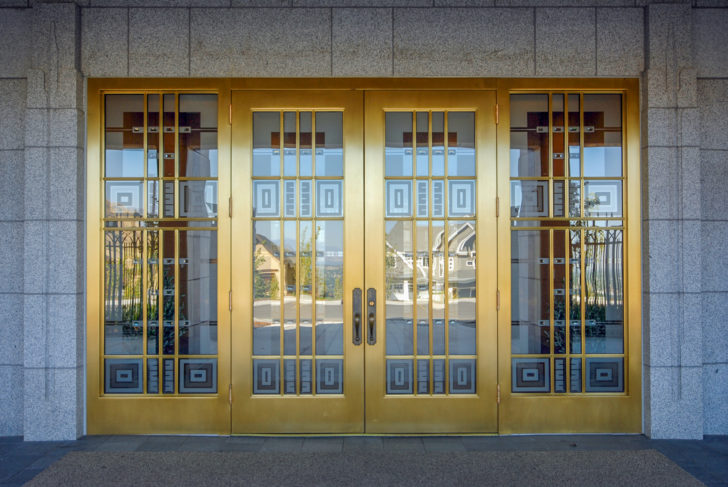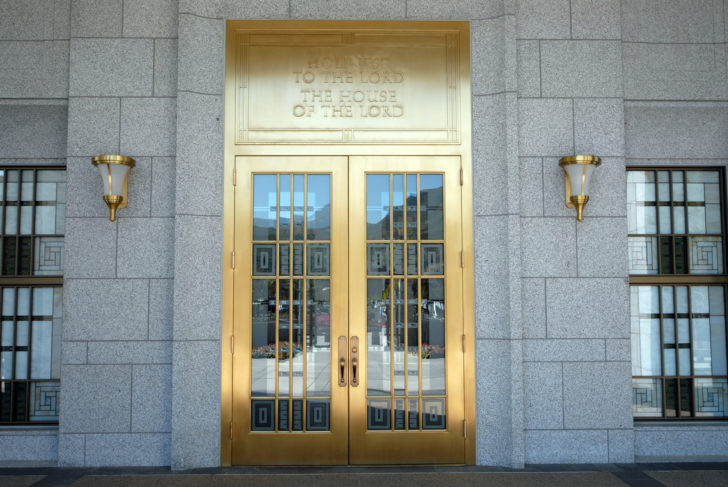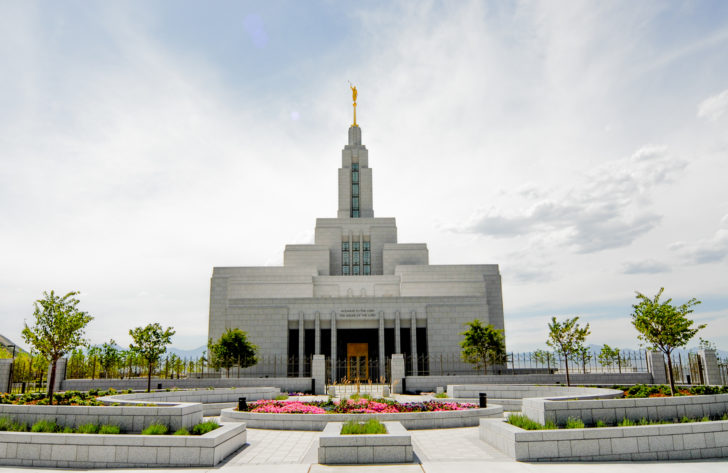 To create an impactful impression on the Draper Temple, Dawson developed and constructed an entrance that would be timeless while highlighting the beautiful glasswork. To help achieve this look, Dawson provided its Custom Series Doors with true divided lights.
For the material, Dawson provided .090″ naval brass with #4 Satin finish. Dawson used custom series frames with fixed sidelights that included applied true divided lights to match the doors.
Steel Encounters, the installer, says the customer selected Dawson because they prefer a Dawson door and are strong supporters of Dawson's product. Steel Encounters always tries to incorporate Dawson products into a specification when they are discussing projects with potential customers.
Founded in 1985, Steel Encounters places an emphasis on quality and safety in the delivery of their services and products. Their long history of successfully completing challenging construction projects is a testament to their highly trained team, culture, and values.
"Dawson is always a pleasure to work with and helps us meet our client deadlines and get the product installed in a timely manner."  -Steel Encounters
Doors: Custom Series Doors
Sidelites: Fixed sidelights
Frames: Custom Series
Material: .090″ Naval Brass,  #4 satin finish
Architect: FFKR Architects
Location: Draper, UT
415 Central Park West

Starbucks Chicago Roastery

St. George Theatre

Hotel Carmichael