415 Central Park West
Located directly across from the most serene and beautiful areas of Central Park, you will find 415 Central Park West. The 17-story pre-war residential building, containing 91 apartments, was completed in 1927. Originally designed by architects Deutsch & Schneider, the building still looks much like it did in the 1920's. The Tudor style lobby has been restored and maintains its original stained glass windows and terrazzo tile floors. 415 Central Park West has been home to many famous jazz musicians from the 1900's.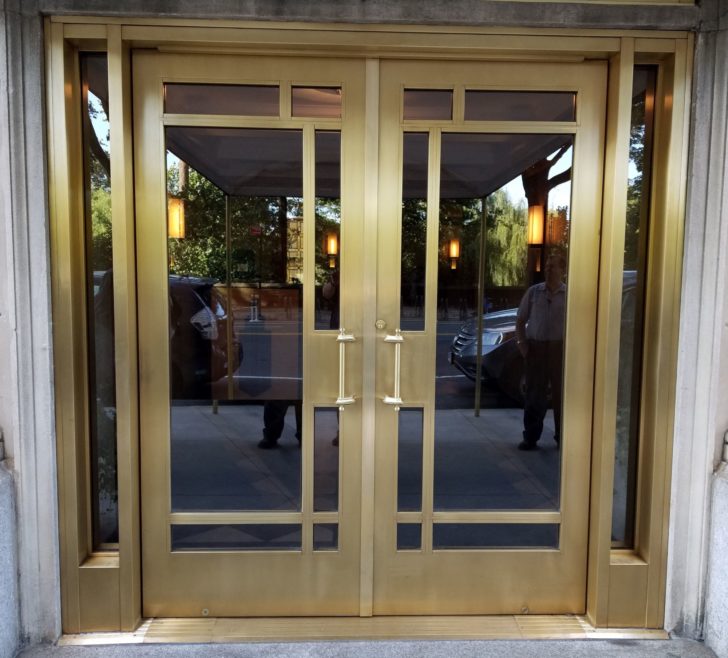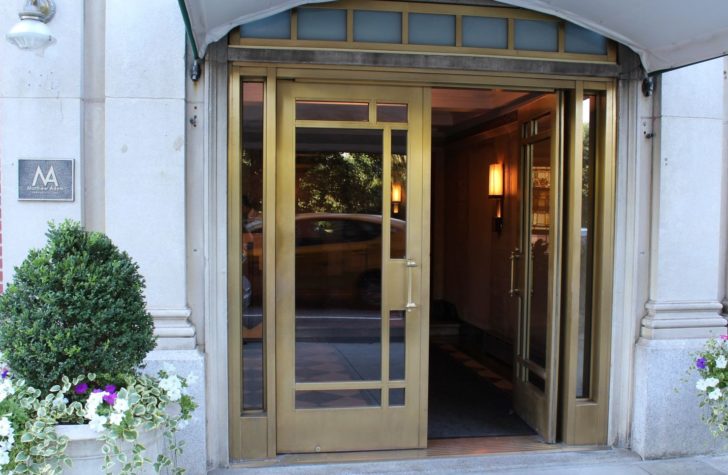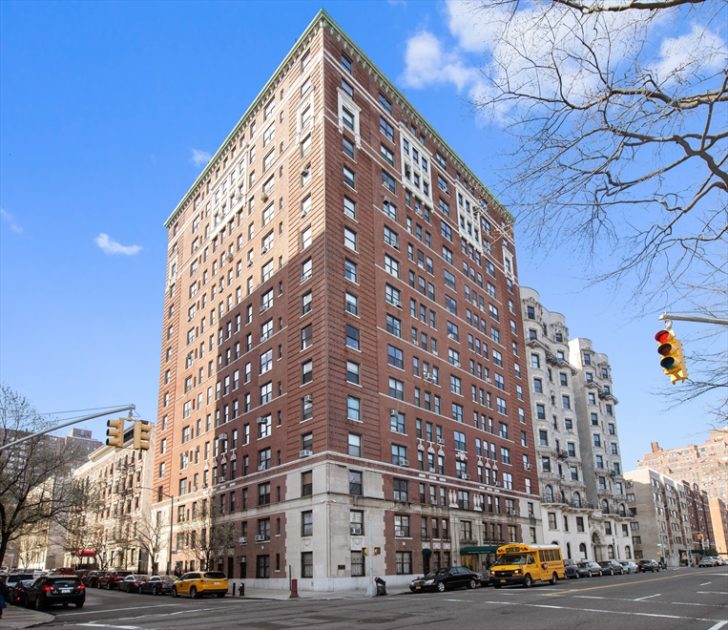 When constructing the main entrance to a residential apartment building, it was important for the entrance to be timeless and elegant. With these specific needs in mind, Dawson provided its Standard Series Center Pivot Doors with custom true divided lights.
For the material, Dawson provided .090″ muntz metal #4 Satin finish. For the framing, Dawson used custom series frames with fixed sidelights that included rectangular shaped "butt joint" glass stops.  Door Automation, the customer and installer, selected Dawson because our engineers and fabricators were able to provide the intricate design that the designer had imagined.
Since 1970, Door Automation Corp. continues to build on their long-running reputation as a leader of manual and automatic door installations as well as the largest door service provider in the New York Metropolitan Area.
"The customer's preference was another competitor but with our great relationship and Dawson's quality, we encouraged them to give Dawson their business!" – Hugo Poli, Door Automation.
Doors: Standard Series Center Pivot Doors
Sidelites: Fixed sidelights
Frames: Custom Series
Material: .090″ muntz metal
Finish: #4 satin finish
Location: New York, NY
Hotel Carmichael

Draper Utah Temple Doors

St. George Theatre

Starbucks Chicago Roastery

Weaver Materiel / NACO Trucking

Museum of the Bible