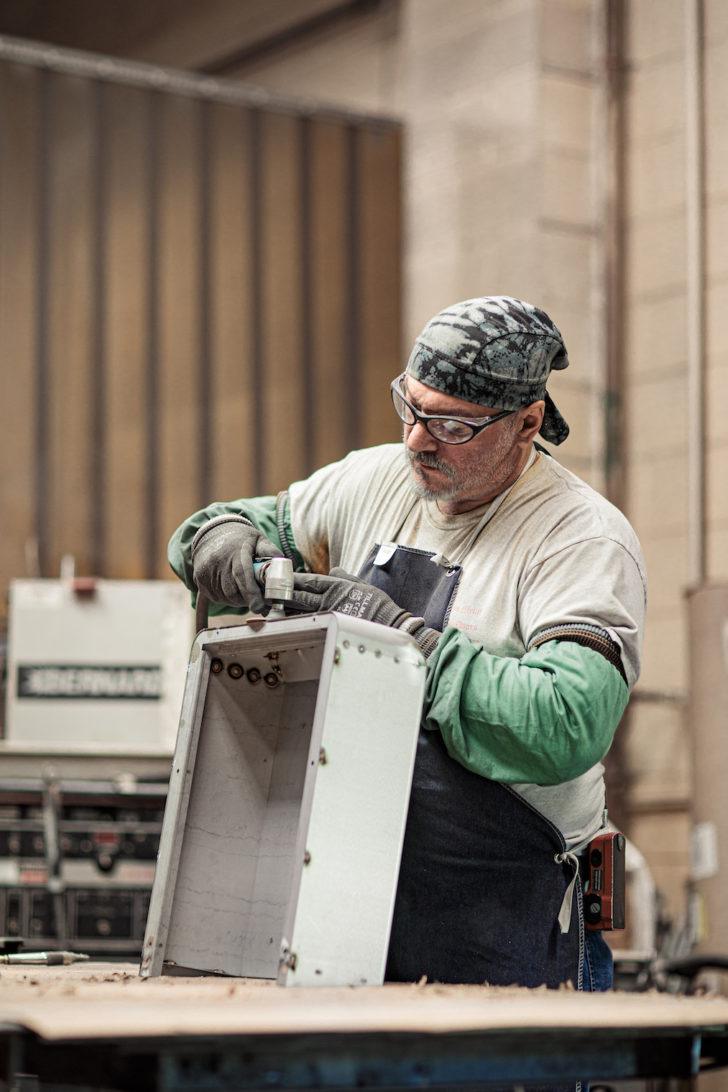 Cellular Manufacturing
Dawson utilizes cellular manufacturing for many of its medium to long-term projects. In a cellular manufacturing environment, workstations and equipment are arranged to support the smooth flow of materials and components, controlled quality assurance, and overall reduced process time from start to finish.
Since this process is based upon one-piece flow, this manufacturing method reduces the amount of time for a single product to move from start to finish. The cellular manufacturing method also dramatically reduces waste since products move through the cell one piece at a time.
Defects are quickly detected and addressed, resulting in minimal disruption to the production schedule. In a more conventional approach of batch-and-queue, defects may not be as easily detected before an entire batch is produced.
Features
Smooth and efficient flow

With improved processes and properly managed time, workflows are smooth and efficient.

Waste reduction

With pieces moving through one piece at a time, waste is controlled and minimized.

Efficient inspection

Defects are quickly detected and addressed for minimal disruption to the production schedule.
Other Services
Quality & Inspection

Reviews, inspections, and tests are regularly conducted at appropriate stages to verify that the requirements have been met.

Laser Cutting

Dawson's facilities house multiple state-of-the-art lasers, with full sheet stock cutting capabilities.

CNC Turret Manufacturing

Complex sheet metal component shapes are achieved through precise, programmed machinery.

Brake Forming

Our equipment utilizes a superior and more efficient air bending technique for seamless pieces.

Finishing

A variety of decorative and non-decorative finishes are offered to customize Dawson products.

Welding

One of our many welding fabrication techniques are applied to fuse your creation together.

Machining

Our in-house, high-performance machine tool, meets the precise requirements needed to produce the high quality parts you demand.

Hardware Insertion

A full range of mechanical fastening options are available to achieve your project's requirements.