Live! Casino & Hotel
The Live! Casino and Hotel in Philadelphia offers 1.5 million square feet of space in a 3-story casino and a luxury 14-story, 215-room hotel tower.  The casino features 2,200 slot machines, 150 live-action table games, and 29 dedicated poker tables. The casino proudly opened its Dawson doors on February 11, 2021.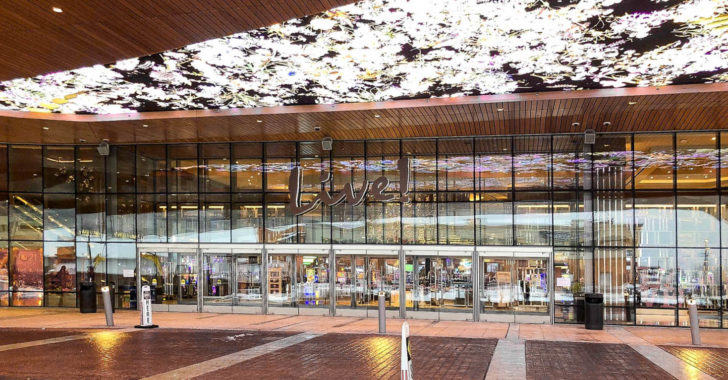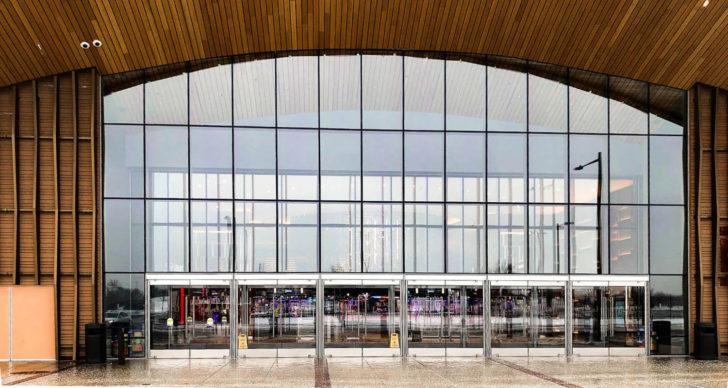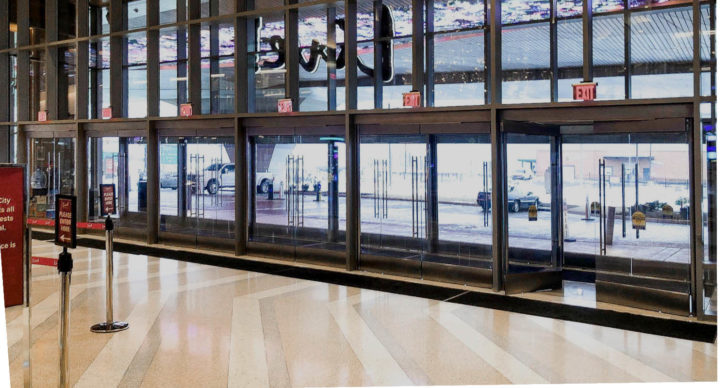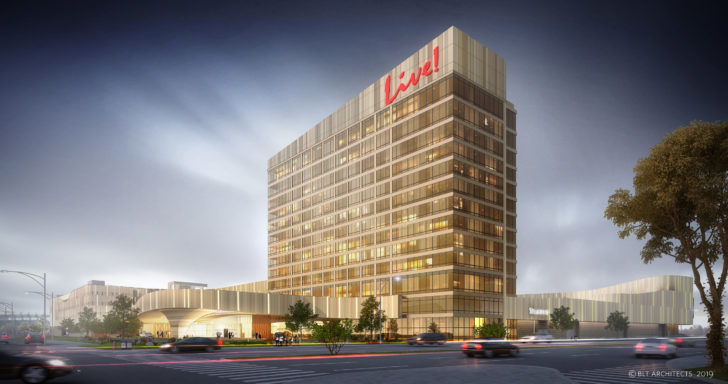 When constructing the doors for the Live! Casino and Hotel, cost, and meeting strict specifications were essential.  Dawson was asked to provide a robust product that would hold up to the tremendous amount of visitors the complex was expecting to receive while still providing an open and inviting look.
With these needs in mind, Dawson provided its All Glass series with balanced headers to construct the doors.  They included a factory glazed Starphire (low iron) tempered monolithic glass.  This choice would help ensure that Dawson's doors could withstand any level of traffic into and out of the building.  Dawson worked with its customer to design custom #100 series stainless steel thresholds.  These were designed to fit perfectly within the curtain wall mullions creating an exceptional transition from the exterior concrete to the vestibule pediment.
For the material, Dawson provided 13 ga type 316 stainless steel.  The material and finish gave the doors a sleek and lustrous look that matched the refined and elegant ambiance of the rest of the building.  For the framing, Dawson used both manual and concealed auto-operated balanced headers adding a clean and sophisticated appearance. 
Doors:

Balanced All Glass factory glazed

Sidelites:

none

Frames:

balanced headers only, both manual and concealed auto-operated

Material:

13 ga type 316 stainless steel

Finish:

  #4 satin finish

Architect:

BLT Architects, Philadelphia, PA

Customer: Guthrie Glass
Location: Philadelphia, PA
Washington Harbour Plaza

U.S. Capitol Visitor Center

Starbucks Chicago Roastery

One Vanderbilt

Museum of the Bible

Capitol Crossing