Running Tide: Shellfish Bins
Did you know oysters emit 99% less CO2 than livestock?  Eating oysters is the tastiest way we can reduce our carbon footprint from food. At Running Tide, they are building new technologies that scale ocean farming. Their mission is to study how the ocean's natural rhythms can decarbonize our planet, restore habitats, and help people live healthier lives. Dawson was contracted to manufacture the growth-enhancing bins used to farm these juvenile shellfish.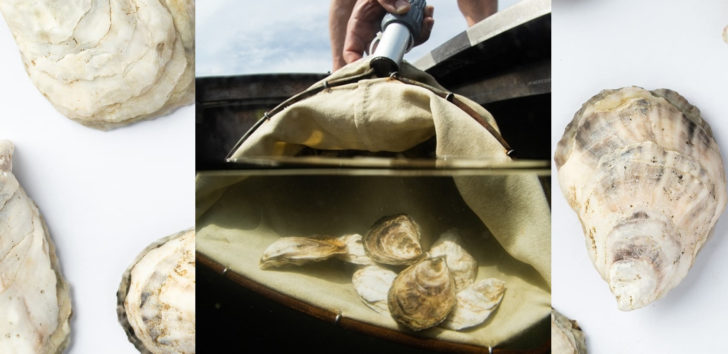 Running Tide evaluated several metal fabrication companies that had difficulties or concerns with the depth of the bins. They reached out to Dawson, who was able to produce these dimensions and quickly started working together on the in-house design that Running Tide had created.  With the help of the Dawson team, they were able to massage the plan and eliminate 20% of the original parts for assembly – ultimately reducing costs.  With Dawson's quick and accurate welding of the bin's corners, Running Tide felt confident they had the proper manufacturer to get the job done.
To properly farm these fish, the company needed a high-quality, rust and corrosion-resistant perforation system that helps protect the oysters.  This system required altering the bins by cutting sheet metal and welding onto the bottom.  This design was again changed to 18ga 316 stainless steel and manufactured from one piece of material, reducing the amount of welding required, and creating a much more reliable and secure container. Using all the same material we were able to eliminate waste.  We also eliminated the need for screws by adding PEM® fasteners.
"Our deciding factor wasn't just the technical expertise of Dawson, but the responsiveness and candor that we haven't found elsewhere.  It's a tremendous asset of Dawson. Dawson was able to provide design support and through their manufacturing capabilities create a bin that is turn-key for Running Tide.  I appreciated their consistently conservative approach!" said Ryan Flanagan, Head of Manufacturing, Running Tide.
Dawson was thrilled to work with the innovative team at Running Tide and take part in such an impactful technology. The bins are now in use, growing delicious and healthy food for us to enjoy.
"Ecological sensitivity is important – buy high quality to reduce waste," says Mr. Flanagan.
To learn more about Running Tide and to help support their cause, visit https://www.runningtide.com.
Propulsion Enclosure

Rail Car Electrical Enclosure

Estabrook Assembly Services, Inc.

Vault Logic