Rail Car Electrical Enclosure
Specializing in the production of electrical enclosures, Dawson was contracted to manufacture enclosures for traction control equipment used with some of the newest rail car technologies.  These cars feature improved seating, passenger information displays, additional doors, and an eco-friendly revamped interior.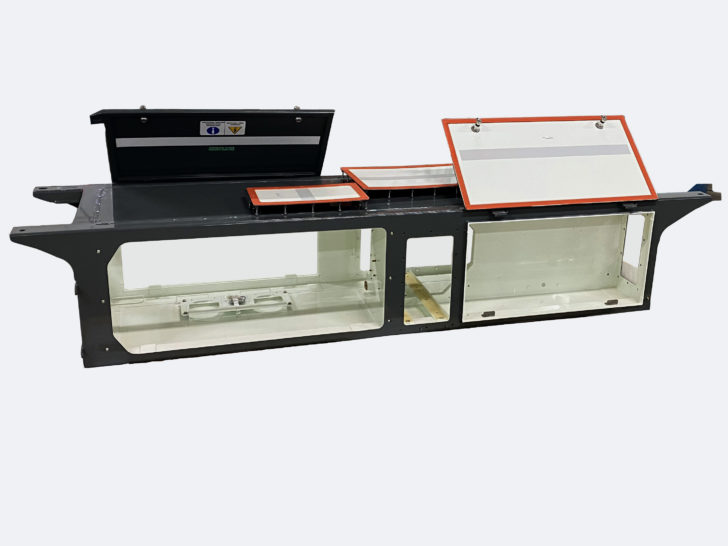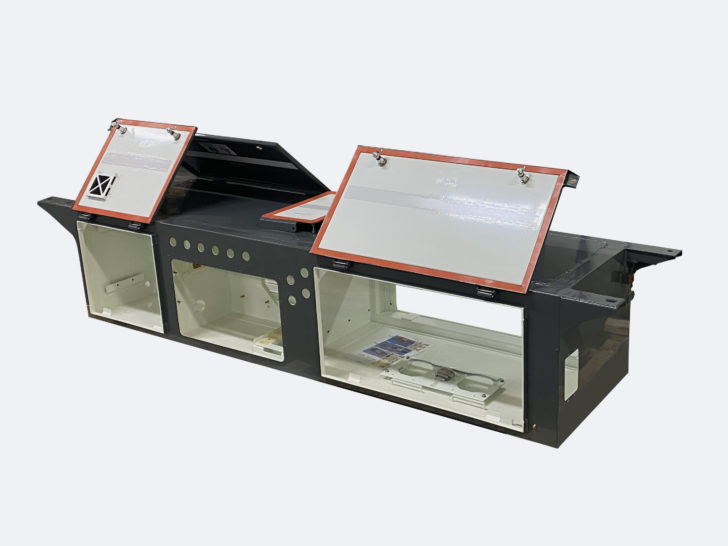 Dawson was selected to manufacture over 1,000 durable and long-lasting enclosures of 7 and 13 gauge HRPO steel.  Dawson was chosen because of its long history of working with complex metal parts and close tolerances.  It was also a requirement for the enclosures to be welded by AWS certified welders to applicable AWS codes in an ISO-certified factory.
The parts are taken through Dawson's cellular manufacturing process, where production times and costs are significantly reduced. After a thorough inspection, the units are powder coated with Tiger Drylac's TIGER SHIELD two-coat system using a pure epoxy zinc-free base coat and a polyester TGIC topcoat.  Interiors are painted white while the exterior gray.
Dawson manufactures, paints, and assembles these enclosures to have ready for the population of transportation control equipment.
Propulsion Enclosure

Vault Logic

Tiburon Lockers

Estabrook Assembly Services, Inc.