Estabrook Assembly Services, Inc.
Estabrook Assembly Services, Inc. (EASI) is a vendor to a large chemical solutions provider who sells concrete additives to manufacturers and provides a complimentary dispenser to its customers for the chemicals; the dispensers are provided by EASI. Estabrook found that the dispenser housing was corroding in harsh coastal environments, which compromised the internal components and required the entire housing to be replaced. Once becoming the new supplier for dispenser housing, Dawson engineered a more robust design that not only corrected but improved, the dispenser housing.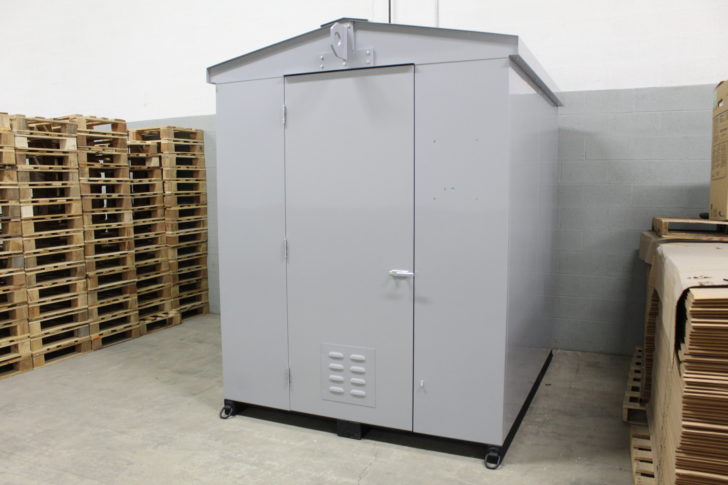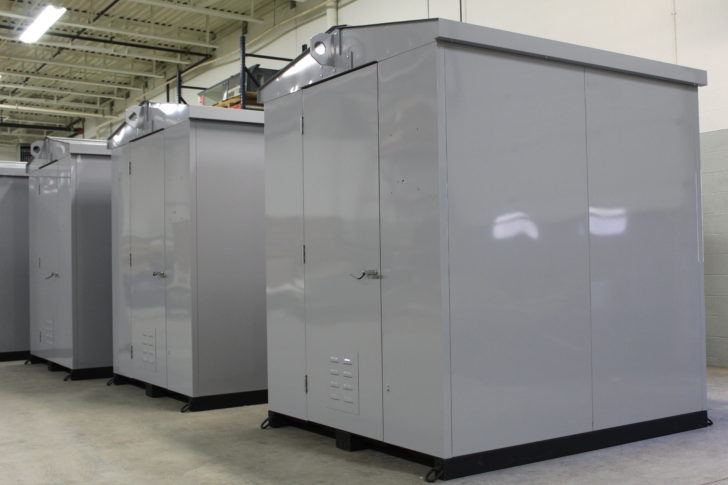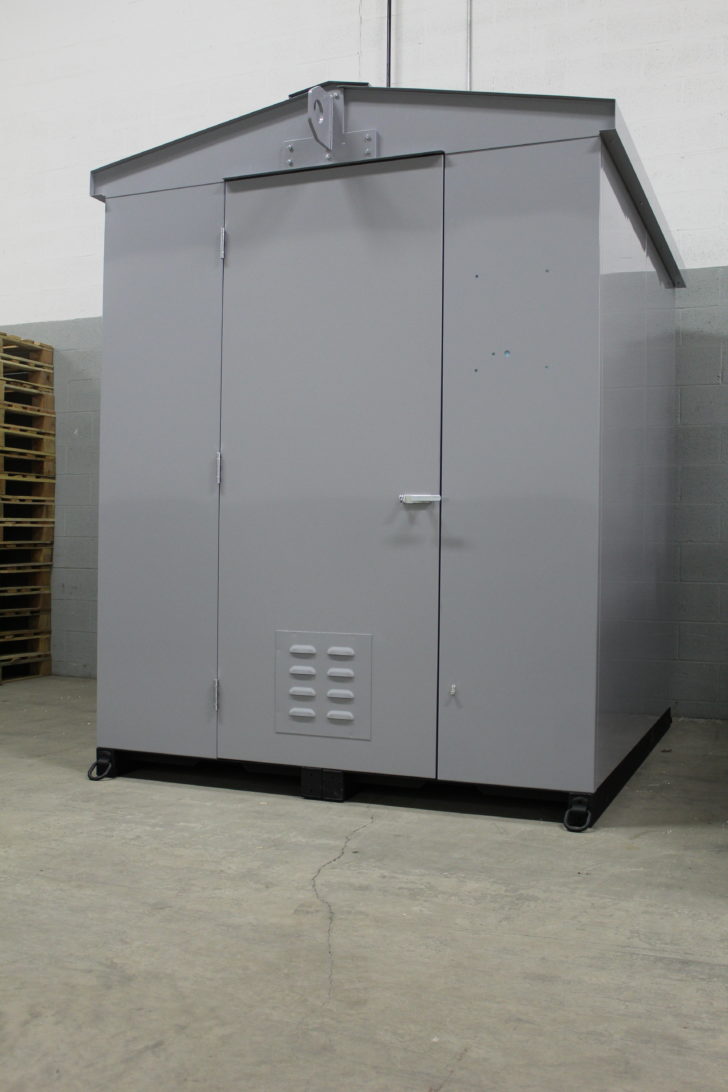 After being introduced to Dawson Metal Company at a Design-2-Part show, EASI chose Dawson as their new supplier for their dispenser housing. Following the initial meeting at the trade show, the chemical company attended a capabilities webcast with Dawson engineers. Estabrook met with several metal fabricators at the show, but landed on Dawson once they learned of Dawson's capabilities and toured its facility.
The engineers at Dawson, who focus on design for manufacturability, presented an optimized design and manufacturing plan. Dawson engineered a more robust housing design, which included changing the housing material from mild steel to galvannealed steel, as it does not corrode in harsh environments. Another design improvement was creating a modular system as opposed to a single unit, meaning single panels can be changed out if needed rather than replacing the entire housing. Single panels also allow for powder coating as opposed to the hand painting that was originally being done, giving a more professional appearance and providing a secondary layer of protection against corrosion. Dawson wanted to provide EASI a more complete product when shipped, as well, thus making engineering enhancements that entailed the addition of insulation, forklift hooks, non-skid flooring, sleeve assembly duct work for pipes, a more robust locking mechanism and an unistrut for mounting hardware in the unit.
Dawson has provided EASI with a time savings and cost effective product that will withstand harsh environments.
Vault Logic

Tiburon Lockers