Storefront Doors - by Dawson
Because your doors are one of the main focal points of your storefront, it is often the first impression new customers have of your brand.  You want it to convey a specific message to your audience and poor design strategy could result in decreased sales.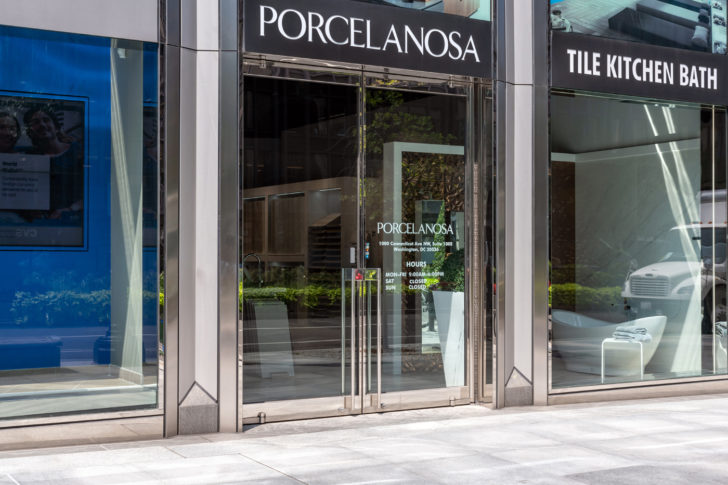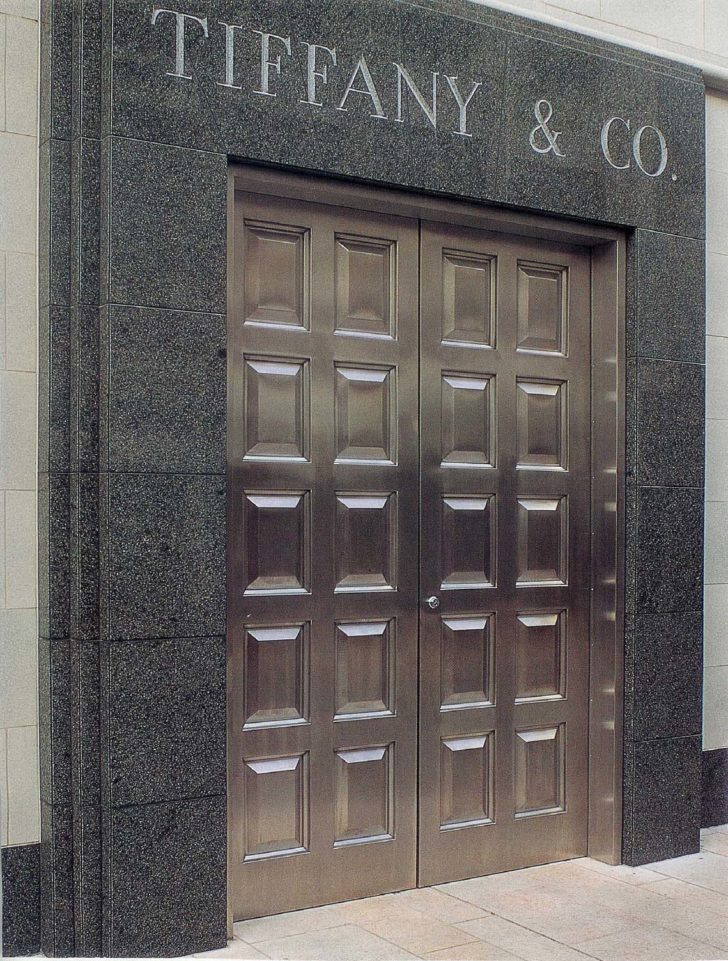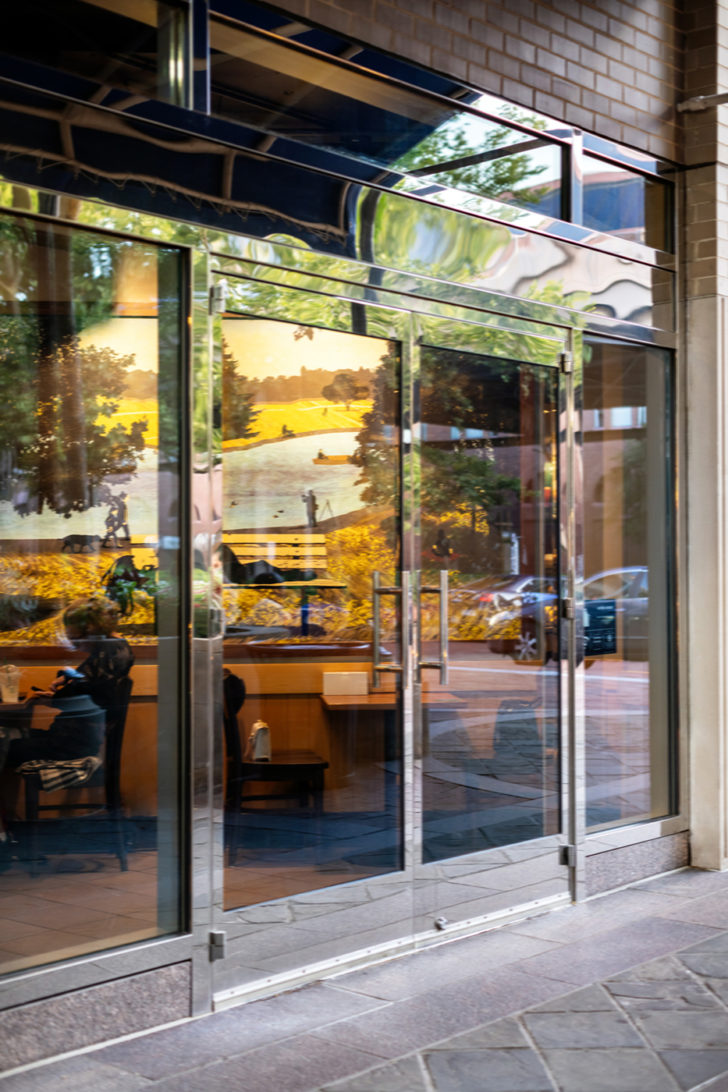 What is a storefront?
A storefront is a prominent entryway of a retail store located on the ground floor or street level of a commercial building. It displays retail products in an environment where customers can browse and purchase goods. 
The storefront often has defining features such as display windows, bulkheads, awnings, transoms, pillars, pilasters, and doors. The door is a prominent feature of the storefront and provides access while conveying your brand.
How much does a storefront door cost?
Many factors affect the cost of your storefront door.  Factors such as the type of material and its thickness, size, hardware, accessories, glass, and glazing can affect the price.  Does the door require added security features or a fire rating?  Is it an energy efficient door with a thermal break? 
Dawson manufactures fully custom storefront doors with just about any option imaginable.  
Installers are thrilled when designers specify a Dawson door to ease installation, and owners appreciate their high-quality and beautiful appeal.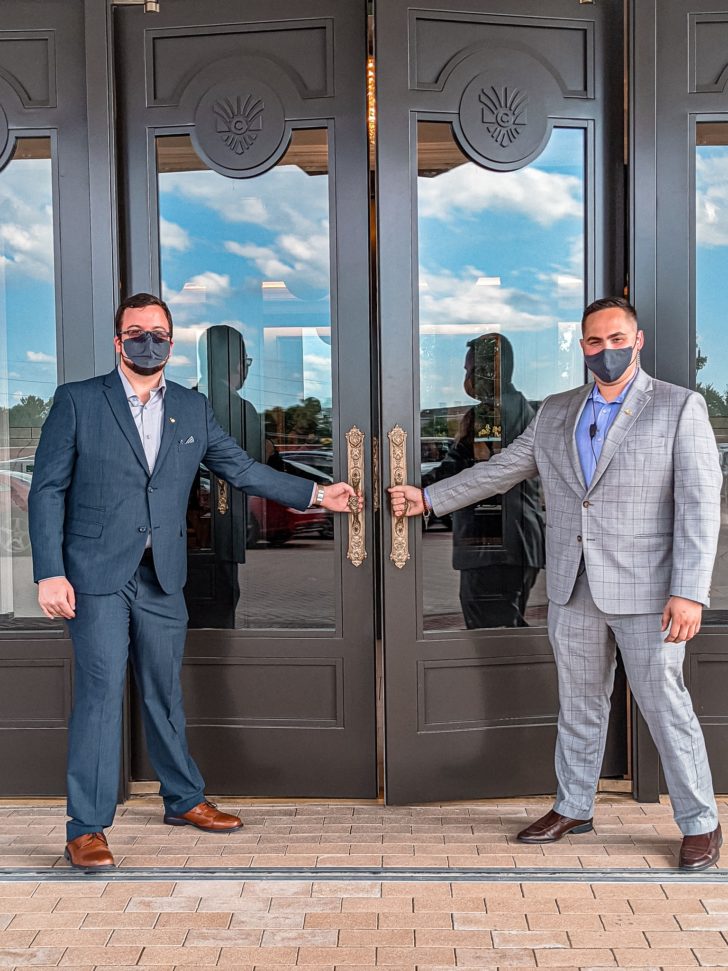 How to choose the right storefront door
Aesthetics
Your storefront's look is almost as important as the quality of the goods or services you sell. It is essential for any commercial entity that the entrance is inviting and leaves a lasting impression that is true to your brand. Visitors see your entry before they see anything inside.  
An inviting door will entice your customers to enter. For example, if you own a high-end boutique, a heavy stainless steel door with decorative cladding will be more alluring than a standard vinyl door bought from Home Depot. You want a customer to see and feel beauty and quality before they've even entered your shop, setting up their enjoyable experience.
Security
The beauty of your door is important to patrons.  The security of your door is important to you!  Doors are the focal point of your entrance.   This is true for not just your customers but for criminals as well.  
Doors make a common point of entry during a smash and grab style robbery.  Applying security films over the glass part of doors is an invisible means of slowing down a burglar's attempt. 
Although visible, another option is to apply bars behind the glass to prevent a break-in. Keeping the look in mind, there are creative ways to help secure the entrance while maintaining an aesthetic appeal.
A custom Dawson door provides confidence to commercial owners that their valuable inventory is safe and protected behind a reliable, high-quality door.
Ultimately, the best way to ensure your storefront is secure is to add layers of security.  Along with a sturdy door and laminated glass, you should add alarms and cameras to help deter break-ins.
Managing Heat Loss
An estimated 12% of your heat loss comes from your door(s).  With increasing energy costs, building owners are becoming more mindful of increasing their building's energy efficiency.
Proper weatherstripping around the door to seal in the frame from air infiltration is the simplest way to combat heat loss.
Having multiple panes in the glass of doors are another way to help improve the door efficiency.  The best way to keep your energy in is to install doors that contain a thermal break.
Thermal breaks within doors create a barrier between the door's conductive materials to stop energy transfer.
Managing Heat Gain
Not only is heat loss a concern, but heat gain can also affect your facility.  Solar Heat is absorbed through the glass of a door and can lead to overheating the indoor space.  This causes the building's cooling system to work harder than it should.  Solar Heat Gain Coefficient (SHGC) is the standard used in the US to estimate how much solar energy radiates through the glass, relative to the amount of radiation hitting the glass.
Transcend Thermal Series
Learn about Transcend – the most energy-efficient custom commercial doors on the market – only by Dawson!