Spray-Tech Expands Customer Base
Spray-Tech Finishing, Inc., a subsidiary of Dawson Metal Company, Inc., is located in a 50,000 sq. Ft. facility providing quality powder-coating, assembly, packing, shipping, and wet painting services.  Now with sandblasting capability, Spray-Tech continues to invest in high-tech equipment to offer finishing services to its local and regional customers.  Blast cleaning is now available for auto parts, agricultural and industrial equipment, marine parts, and other small to large ferrous and non-ferrous components.  Blasting is performed in our fully enclosed 20'x20'x10' blast room.  The blast room is equipped with two large overhead doors to accommodate large products.  Included is a specialty blast pot for unique applications and virgin abrasive requirements.  Sandblasting can be performed using aluminum oxide, Black Beauty (AKA Black Diamond), or any other type of abrasive blasting the project requires.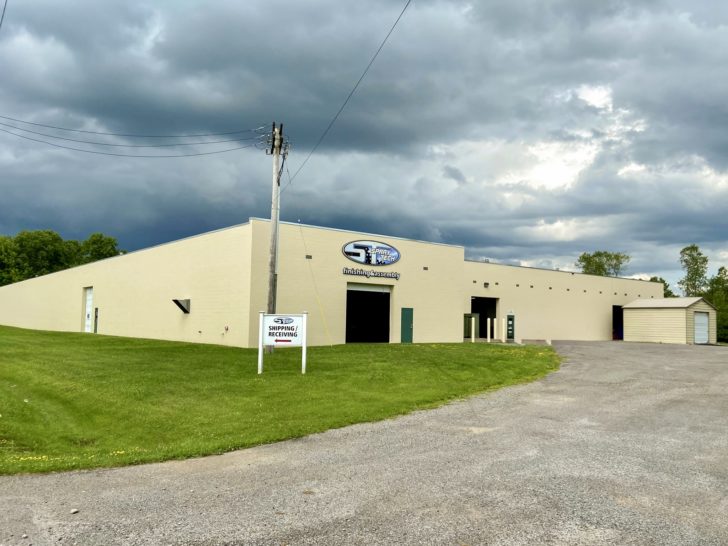 "This new service allows us to be more competitive and meet the added demands and schedules of our customers more efficiently. It also provides our customers with a one-stop-shop as we can apply the painted finish they require," said Jeff Parks, VP of Manufacturing.
Dawson Metal Company, Inc. is a family-owned and operating business since 1946. Dawson remains the leading manufacturer of high-quality metal fabrications and architectural products, serving a clientele in the United States and throughout the world. From simple to ornate, every project is designed and fabricated through a unique approach focused on providing the highest quality for the most challenging and demanding fabrications and finishes. "Our global clientele come back to Dawson because of our success in meeting or exceeding their expectations," said David Dawson, President and CEO.
Also shared on The Post Journal and IssueWire.